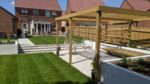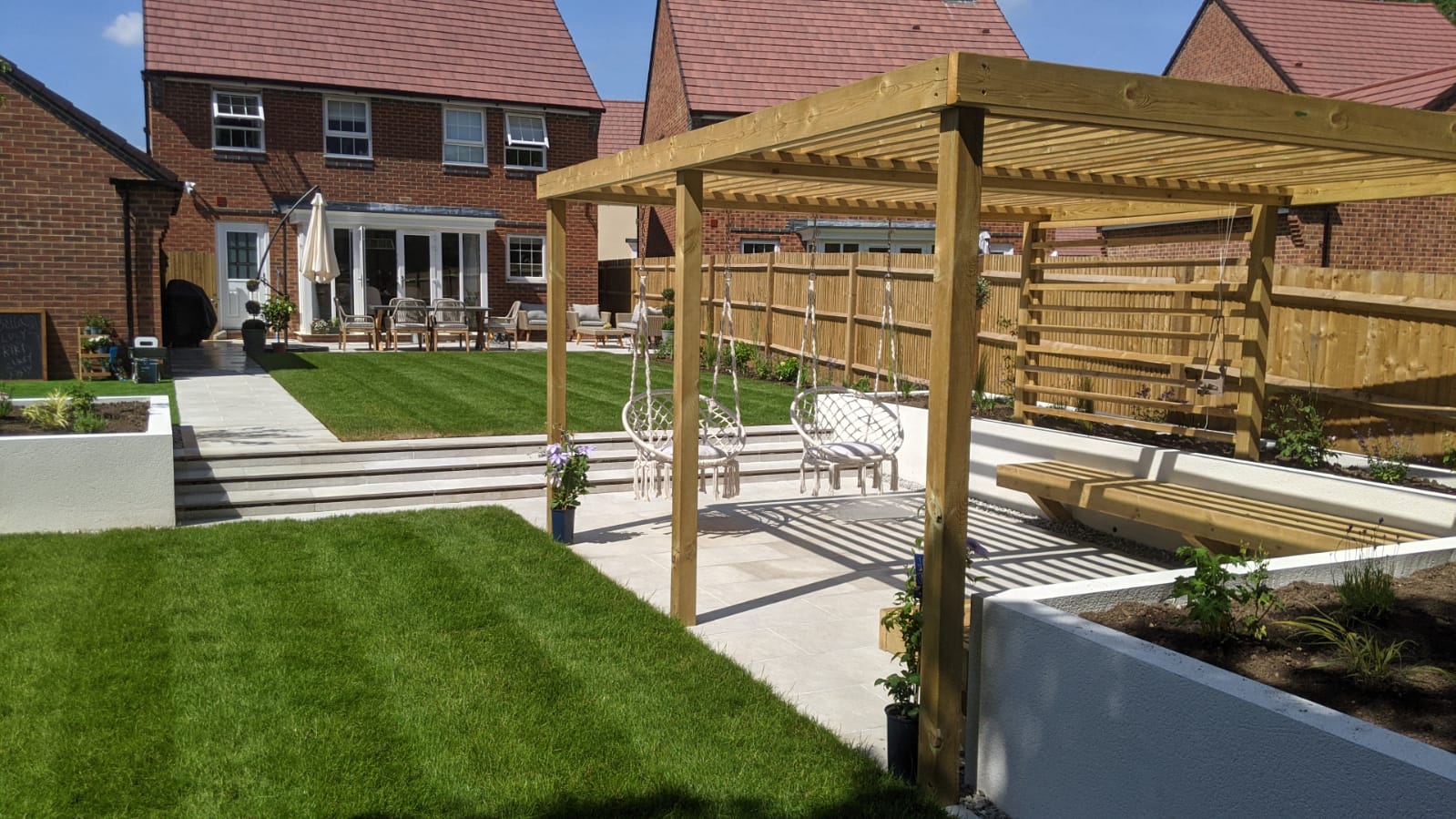 You've decided you want porcelain paving, but which one is right for you? If you've trawled through picture after picture on the web and social media and are still confused about which paving will be right for your project, then don't panic, we're here to help. In this article, we'll explore the various porcelain options available from us, and how to choose your paving so it compliments your house, project and taste, while working in harmony with your garden design.
Light or Dark?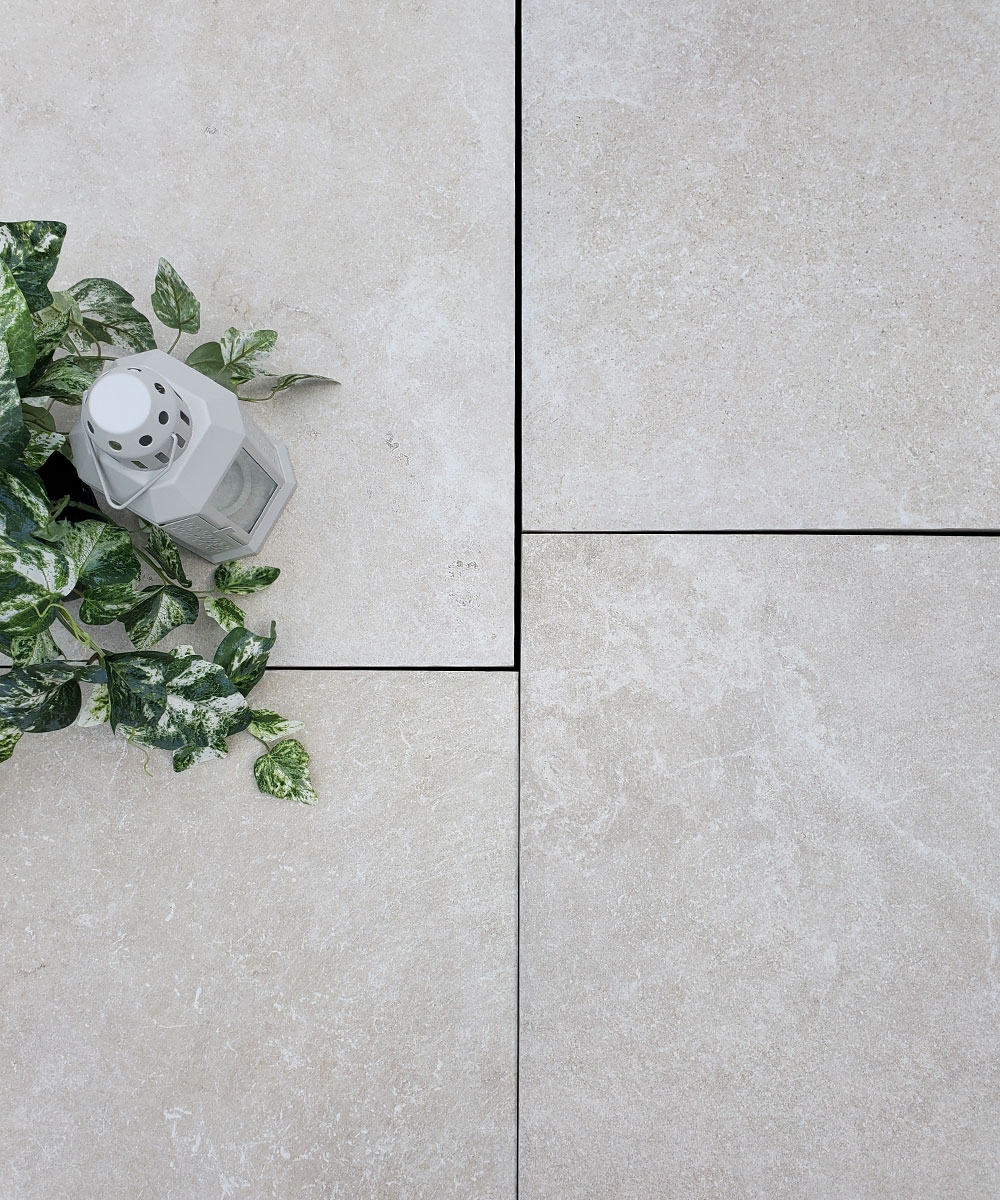 Porcelain paving comes in a wide variety of shades, meaning picking one you'll love for years to come can feel daunting! The size of your project and the light available in this area is a great starting point when considering whether to choose a light or dark outdoor porcelain tile. 
Lighter porcelain paving can give a clean modern feel to almost all gardens. In small spaces, particularly those with little sun exposure, it can make a space feel bigger and brighter, reflecting much-needed light. In contrast, if your chosen area is blessed with sun, it may be best to avoid very pale and white paving, as they can bounce too much light back, causing a blinding glare. Shades at the ready! Examples of light paving options include our Minstead Beige porcelain and Exbury White porcelain.
Darker paving options, such as our Vereley Dark and Setley Black porcelain, can inject some drama and contrast into any garden design. Small spaces can really pop with a black or dark grey porcelain, especially when paired with striking foliage, like ferns, palms and bright tropical plants.
Colour Tones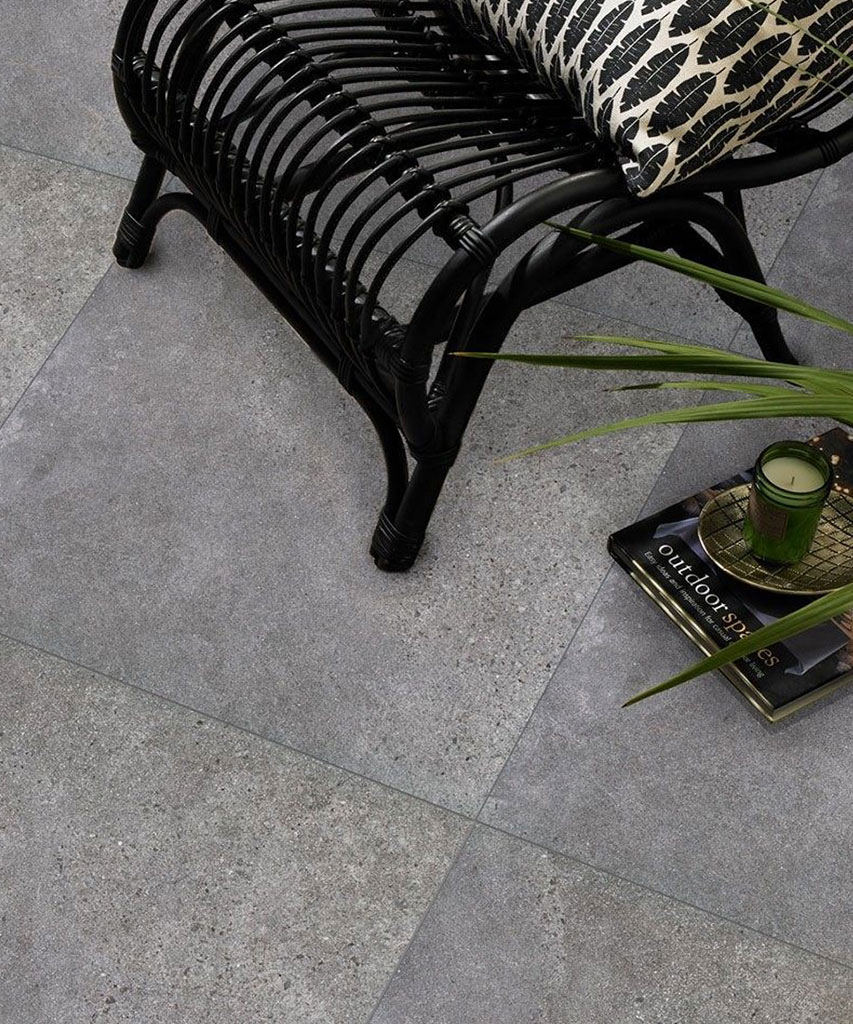 Once you've decided on light or dark porcelain, it's time to consider tones. Cool or warm? Grey, beige, brown, black. The tone you settle on can be decided on by a number of factors. 
Grey, grey and more grey. Grey porcelain is extremely popular for many reasons. The fact that it's neutral and comes in a variety of beautiful shades with many undertones, means it goes well with most garden designs, house brickwork and windows. It also compliments most plants and garden accessories you might choose. When choosing an undertone for any porcelain paving, it's worth considering your house brickwork, grouting colour and windows. A pale grey with warmer undertones can look beautiful against red brickwork and white window frames. Green and blue undertones can provide contrast against red brickwork, while a warmer or sandier tones can look great against pale brickwork and grout. A slate grey can lend a period feel to small and large projects alike, and looks fantastic when paired with vibrant pinks, purple and blue tones from any plants or garden accessories. 
As with grey tones, white, beige and sand shades give an airy, clean feel to large or small projects. Sand tones, like those found in our Vereley Beige, bring warmth and make any space feel welcoming – they also look great with cottage designs and British summer flowers, such as daisies and foxgloves. Warmer, coffee-like tones, like those found in out Exbury Heritage porcelain, can give your project a beautiful period feel without the maintenance of a natural stone.
Texture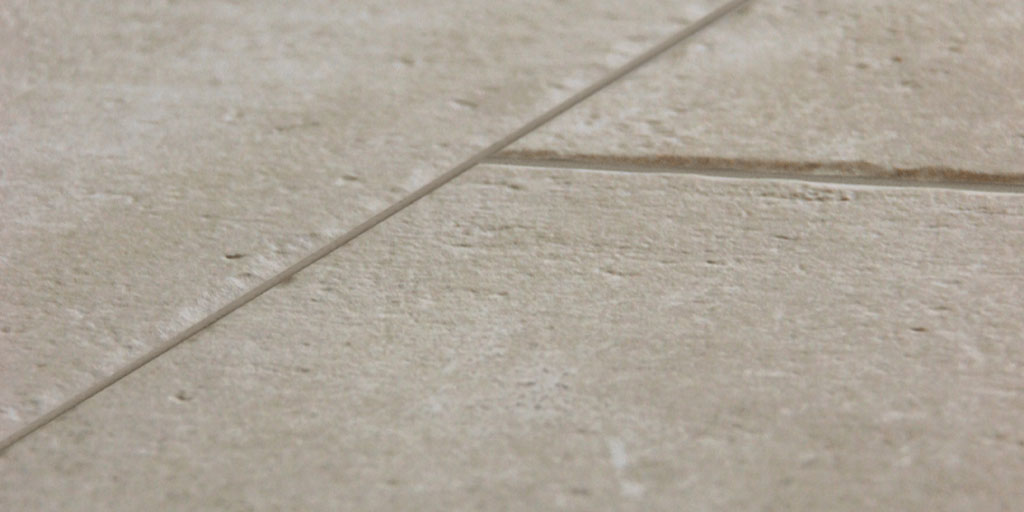 A smooth grain and straight lines not only feel lovely under your feet but offer a clean contemporary look. Our Minstead and Vereley porcelain ranges are great choices for this clean modern aesthetic – they can also be matched up to any inside flooring tiles you may have to provide a clean transition from inside to outside. 
In contrast, the textured finish and tumbled edges on our Exbury range, lend a period, old-meets-new feel to your project, giving the impression of a natural stone without the maintenance of one.
Still confused?
If you're still not sure what porcelain paving option is best for you, or have something in mind that you haven't seen on our website, then please get in touch with us and we'll be happy to offer a free consultation or help you source the perfect paving for your dream project.