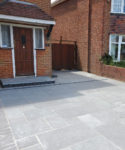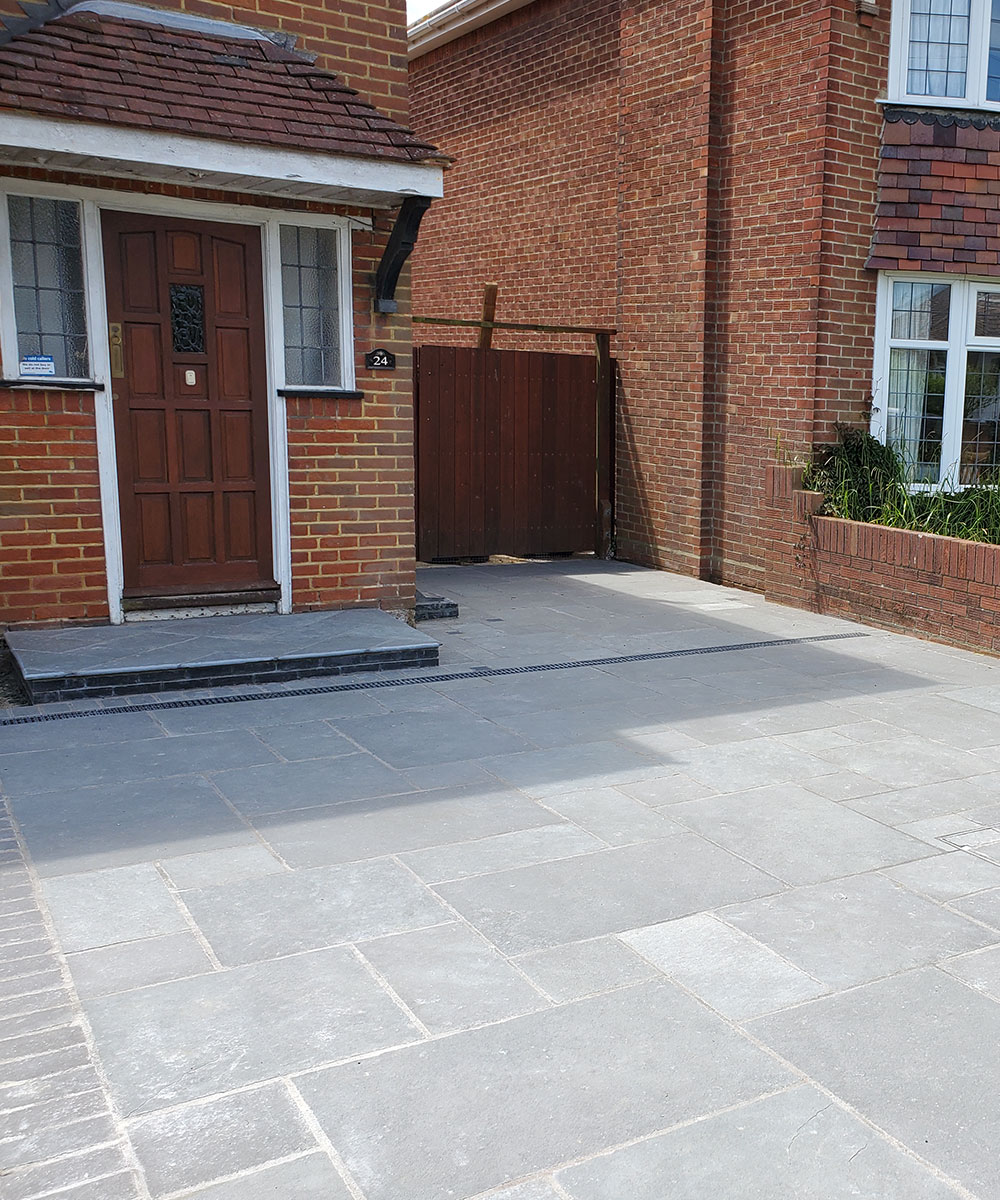 Many people don't realise that you can create a beautiful and unique driveway using natural stone or porcelain paving slabs that are just 20mm thick. We often discuss this type of driveway with landscapers and builders who struggle to trust that a 20mm thickness tile or flagstone is able to support the vehicle traffic of a driveway. Many contractors and home owners believe that you need a thicker material for a driveway to prevent the possibility of cracking or the surface giving way. It's actually completely possible and can create stunningly unique driveways with natural stone or porcelain paving.
In reality the important part of a driveway build is its foundations or sub-base. This is actually the part that is supporting the vehicles on the driveway. For a residential drive it's recommended that you use a base of at least 200mm of compacted type 1 scalpings or a 200mm concrete base. If you're using scalpings it's recommended that you place a membrane beneath the base to help prevent migration of it into the substrate over time.
Another key element to building a natural stone slab driveway is that every paver should be laid on a full mortar bed – you should absolutely not lay the slabs on blobs of mortar in a 'dot and dab' fashion. This is to give the paving on the top surface of the driveway the full support of the base beneath it. Any parts of the paving that are not in contact with the base will be essentially supported by 'thin air' and will be weak points where the paving is likely to crack. The choice of grout needs to be considered also as this will of course need to stand up to the weight of light vehicle traffic – sand and cement or a grout engineered for this like Flowpoint would be recommended.
In the video below we discuss the requirements for creating a driveway from natural stone paving and showcase a beautiful driveway created by Marvel Paving and Construction in Southampton using our Bartley Grey Limestone 😍.