It's the show everybody watches… or so we're told. Love it or loathe it, you can't deny the Love Island villa garden and pool are a perfect example of that on-trend lush mediterranean feel we're seeing becoming very popular right now. 
In this article, we'll give you hints and tips on how to choose the paving and garden accessories to create your very own Love Island garden paradise!
Think clean
Clean lines, light tiles and minimalist décor are what this look is all about. When choosing porcelain, simple is better. Light grey, beige and white shades, as seen in our Minstead Range, are prefect for brightening up any garden project. The smooth finish and straight edges of these tiles make them ideal for injecting that clean, modern look into your garden. A lighter, muted tile will also provide a great canvas for any accessories and plants you choose. A stack-bonded laying style, check out our piece within the porcelain laying guide for more on laying styles, also helps to create that geometric, modern mediterranean look.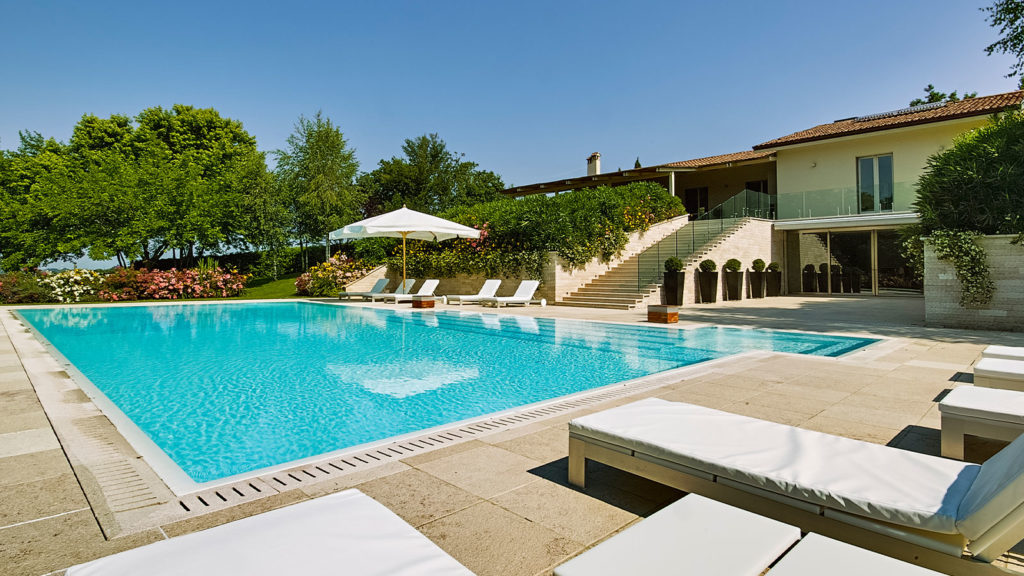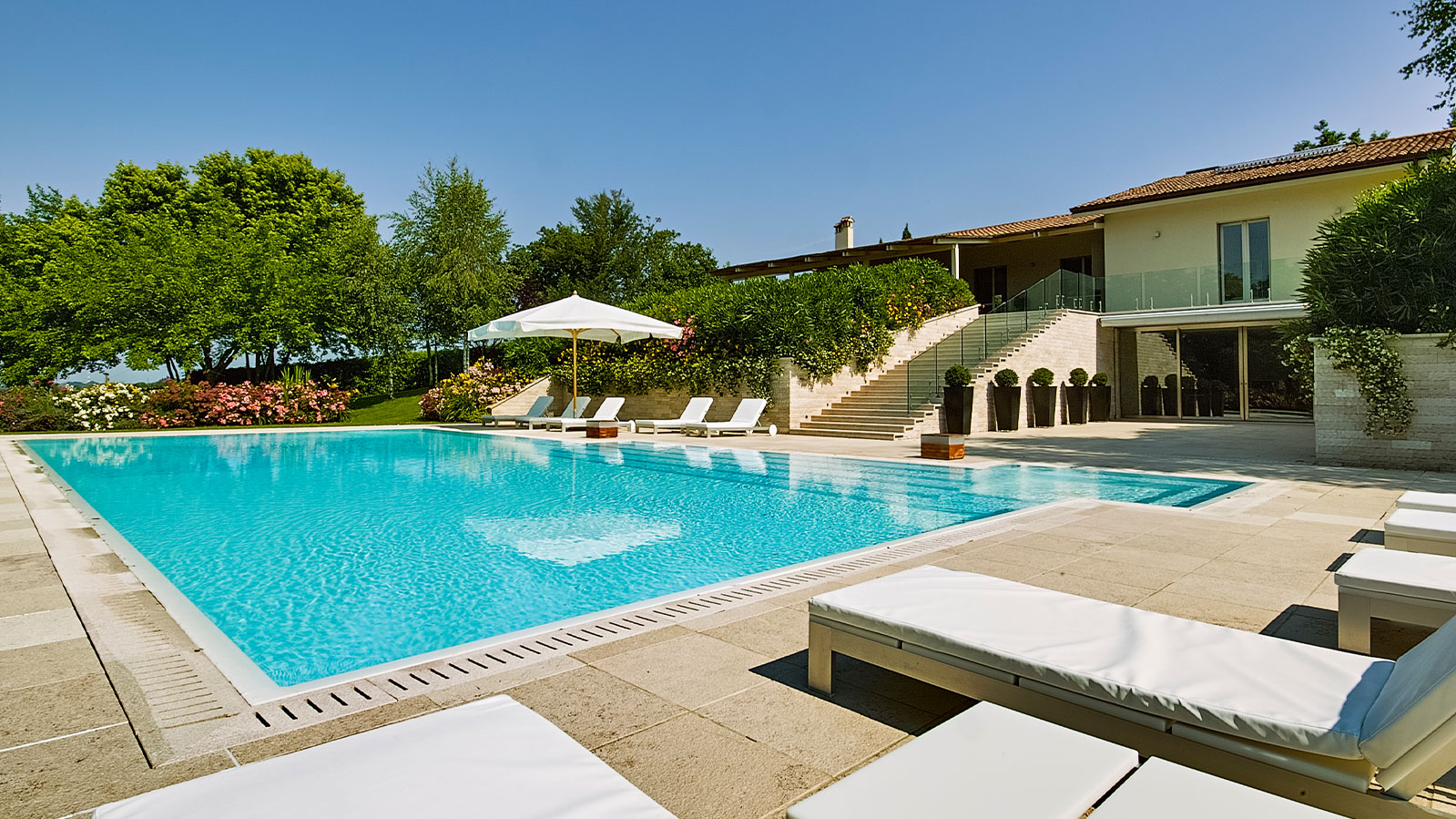 Colour is your friend
Going lighter on the porcelain tiles means you can afford to be bolder with colour when choosing your plants and garden accessories. Bright pops of colour and bold patterns can really bring your vision to life and give you that vibrant Mediterranean feel. When choosing colour, try to pick tones that will pop against your tiles. For example, orange plants and cushions, and rusty garden accessories, compliment grey paving, like our Exbury Grey. While pinks, purples and blues go beautifully against paler beige and white porcelain, like our Exbury White.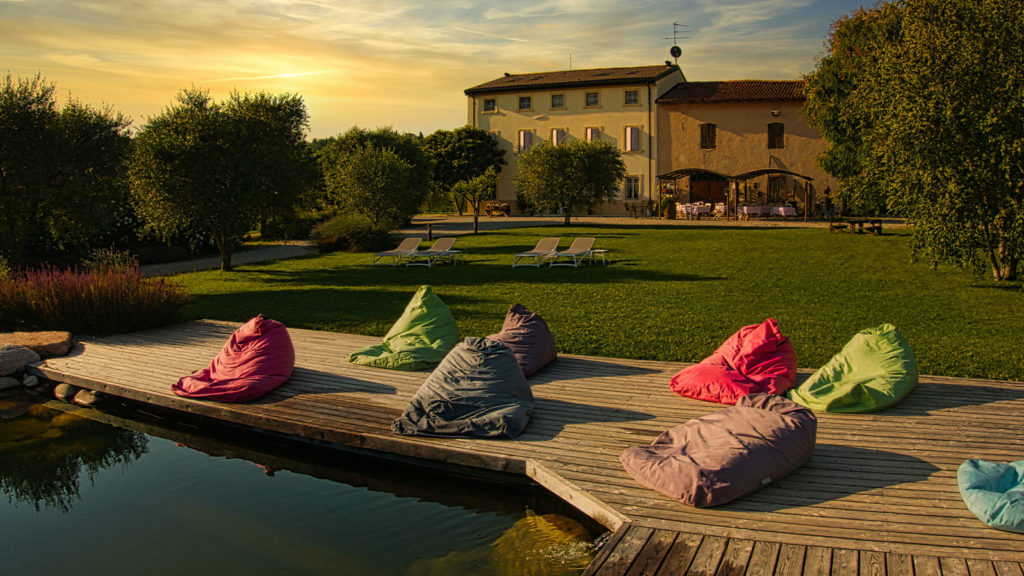 Less is more
When considering plants and accessories, choosing a few statement pieces rather than lots of smaller bits will go a long way to creating that high-end modern look. Think big leafy palms and tropical flowers, statement sun loungers and deck chairs, handcrafted firepits and strategically placed lanterns and festoon lights. As with the paving, when picking furniture, less is more – white and black tables and chairs or ratan sofas allow you to be more creative with cushions, throws and accessories, meaning you can really inject your own unique style into your garden.
Water
If you're lucky enough to incorporate a pool into your design, then you're well on your way to creating your own little Love Island oasis. If, however, you don't quite have the space or budget to stretch to a pool, there are few things you can do to inject some much-needed water into your design. A small plunge pool, or jacuzzi can be a lovely addition to your garden. And for those who aren't a fan of bathing in water but enjoy the sight and sound of it, a water feature can add the vital finishing touch. Pools, Jacuzzis, and water features can all be finished off with setts for that extra unique touch. Our Granite Setts and lighter coloured Sandstone setts go well with all our paler paving options.