A Huf Haus is all about clean geometric shapes and modern accents. We love the design of them and their use of glass walls allows so much light to flood inside the home they make for magical spaces. Another big plus point of all that glass is that the house design draws the garden inside, making the internal rooms and the garden feel like one connected space. This feeling of always being within reach of the garden means that the whole feel of the house is set by its garden – so creating a beautifully landscaped outdoor space is crucial to getting the best out of any Huf Haus build.
Last month we were lucky enough to supply this beautiful Huf Haus in Southampton where the owners were entering the final stages of completing their dream garden with the aim of maximising their use of the outside space they have and providing a lovely view from the interior rooms. The house's white rendered columns and anthracite guttering lend themselves to using grey paving for the terraced area and the property owners settled on Exbury Grey for their main patio. The pale grey mottled design works perfectly with their grey decking and provides a space that feels bright and airy but doesn't not bounce light too much into the house. The classic brushed limestone design of the Exbury tiles also give a premium feel which is fitting for a house like this.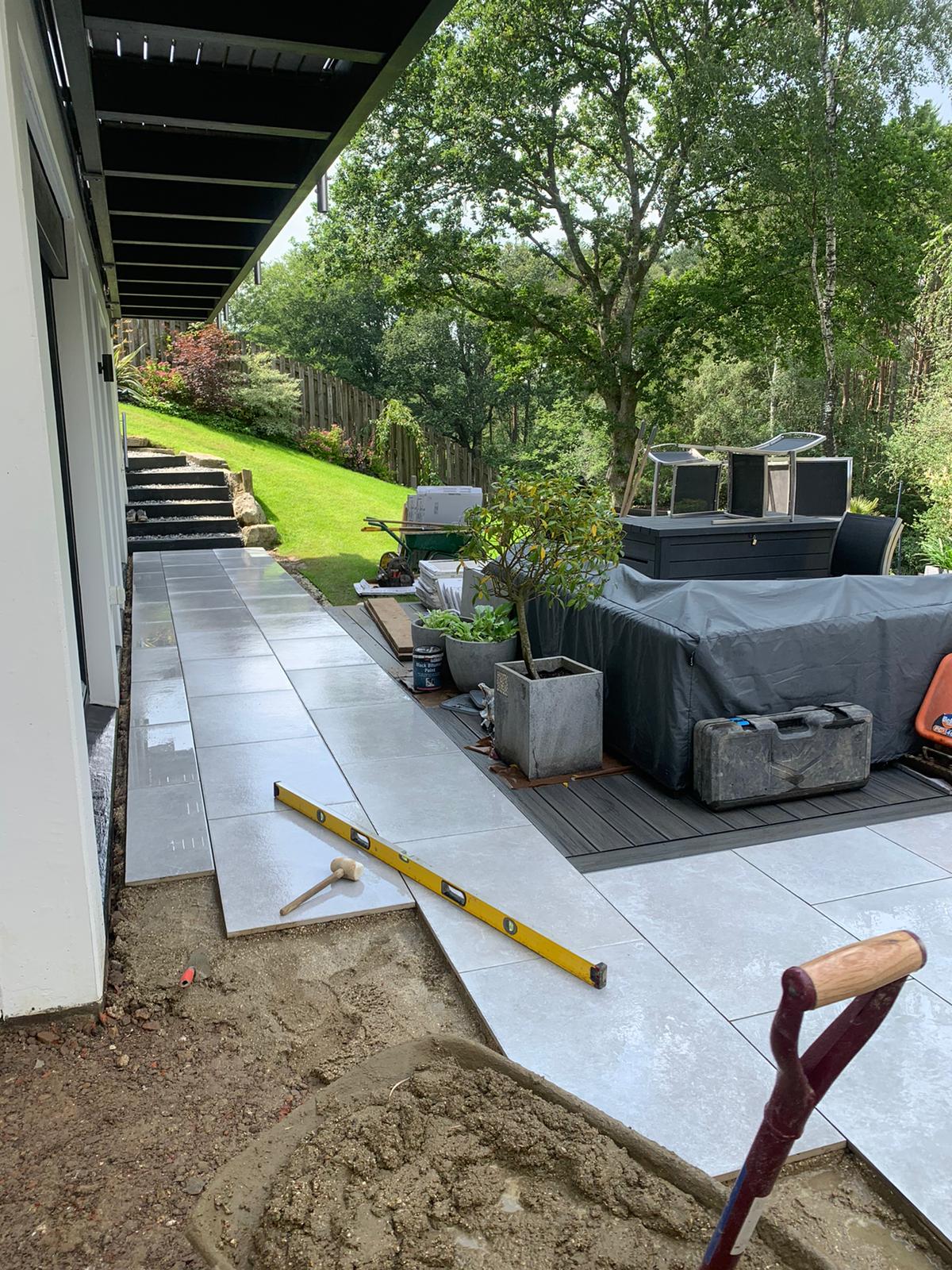 Further down the tiered garden the family have an office room which has dark coloured guttering and doors. They needed a path across the grass to this room and decided that wanted something striking that chimed with the office building. They went with our Setley Black slate inspired porcelain tile and we think they nailed it!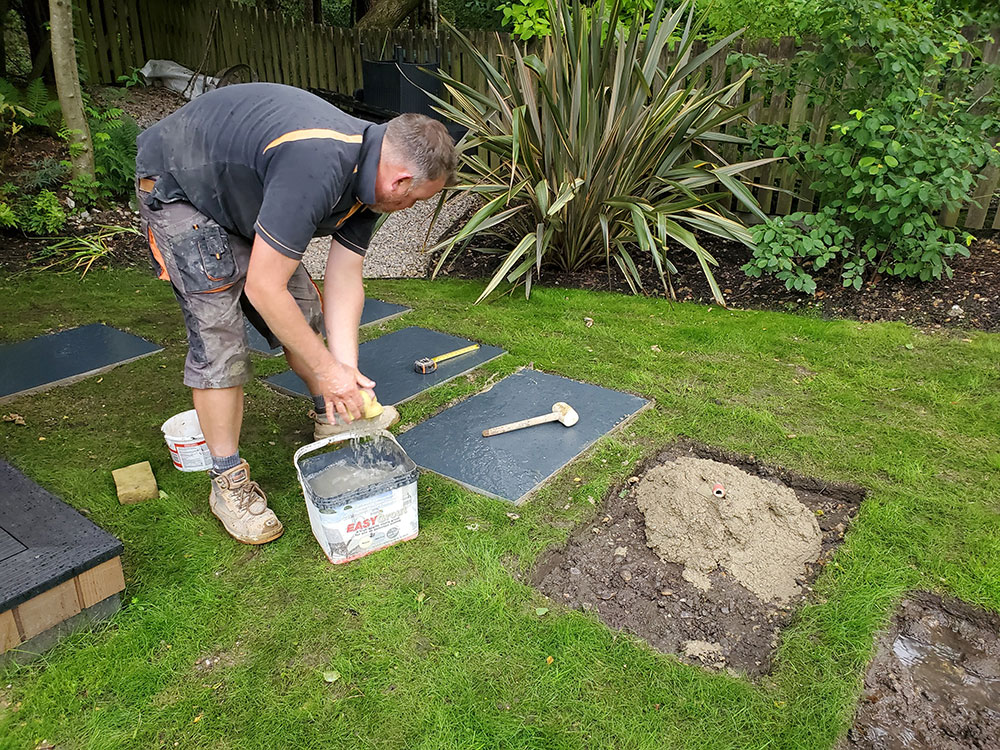 In this video we caught up with the landscaping team at Paul Cass Landscapes to see how they were finding working with our porcelain paving and get some footage of the build in progress. This will be a lovely project when it's finished – can't wait to get back there for another video once it's done – stay tuned to our channel for that one!
Landscaping by the great guys over at Paul Cass Landscapes – http://www.paulcasslandscapes.co.uk
Finished project gallery