Grey paving is extremely popular, with good reason. It's timeless, comes in a variety of shades, and compliments a wide range of houses and garden designs. But with so many styles and shades of grey available, choosing the right grey porcelain for your landscape project can be difficult. 
In this article, we'll explore some of the beautiful grey paving options we offer and give you some pointers to help you choose a paving slab you'll be thrilled with for years to come.
Light Grey Porcelain Paving or Darker Tones?
Grey paving comes in a variety of shades, so choosing a starting point between light and dark is a good place to begin when trying to narrow down your options. When considering if you'd like a light or dark grey, it's worth asking if you want to bounce more light or bring the light down a little. If your garden or driveway are particularly sunny, it may be worth picking a mid or dark grey, like our Ipley Grey or Vereley Dark. Whereas, if your garden is shady, a light grey porcelain paving, like our Exbury Grey or Whitemoor Silver will inject some much-needed brightness. Think about your garden design also – are you looking for some drama, with dark paving and tropical plants, or perhaps you like the holiday villa look with light paving and bright plants and furniture.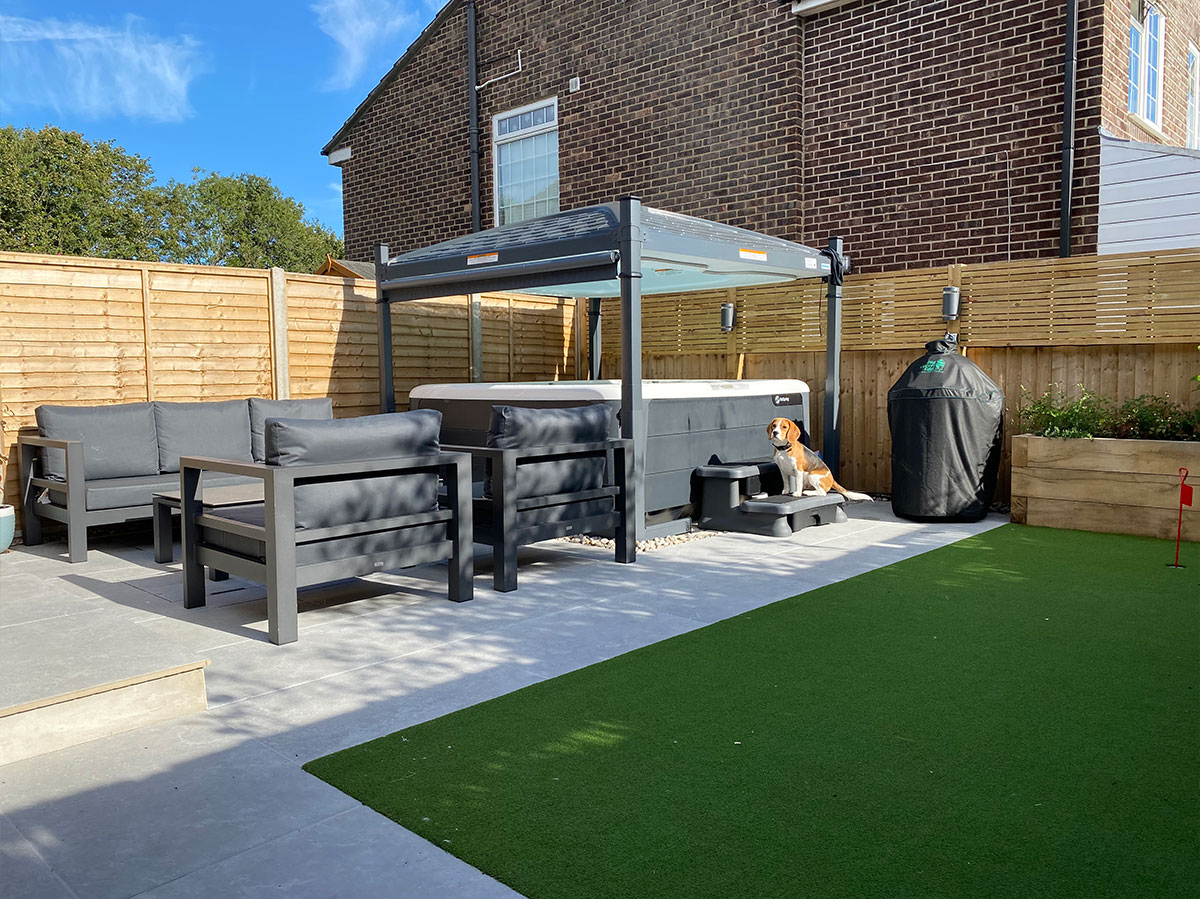 Our Exbury Grey light grey porcelain paving being used to maximise light in this low maintenance garden designed by Room With A View Garden Design Winchester
Cool or Warm?
Once you've decided if you'd like dark or light paving, the next thing to consider if whether you'd like warm or cool tones. Again, looking at the colour and undertones of your house brickwork and grouting can help you make a decision in regards to the tone of your paving. If you have warm red bricks and beige grout, then choosing a grey paving with warmer undertones and swathes of beige running through it, like our Exbury Heritage or Vereley Fawn Grey will blend in seamlessly and create a beautiful clean look. In comparison, if you have beige brickwork or darker cladding, then choosing a cooler tone, as seen in our Exbury Grey or Vereley Grey will match up perfectly.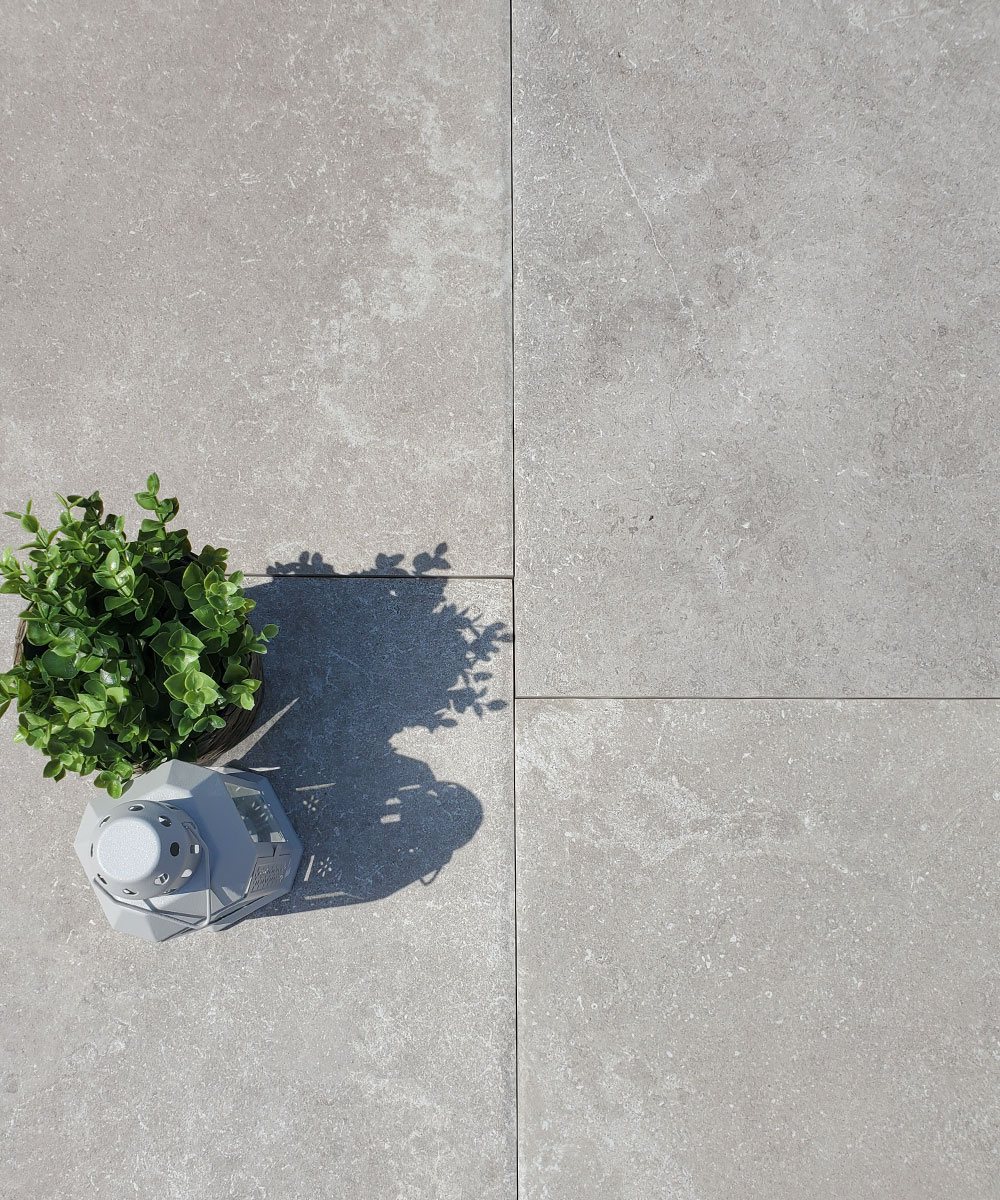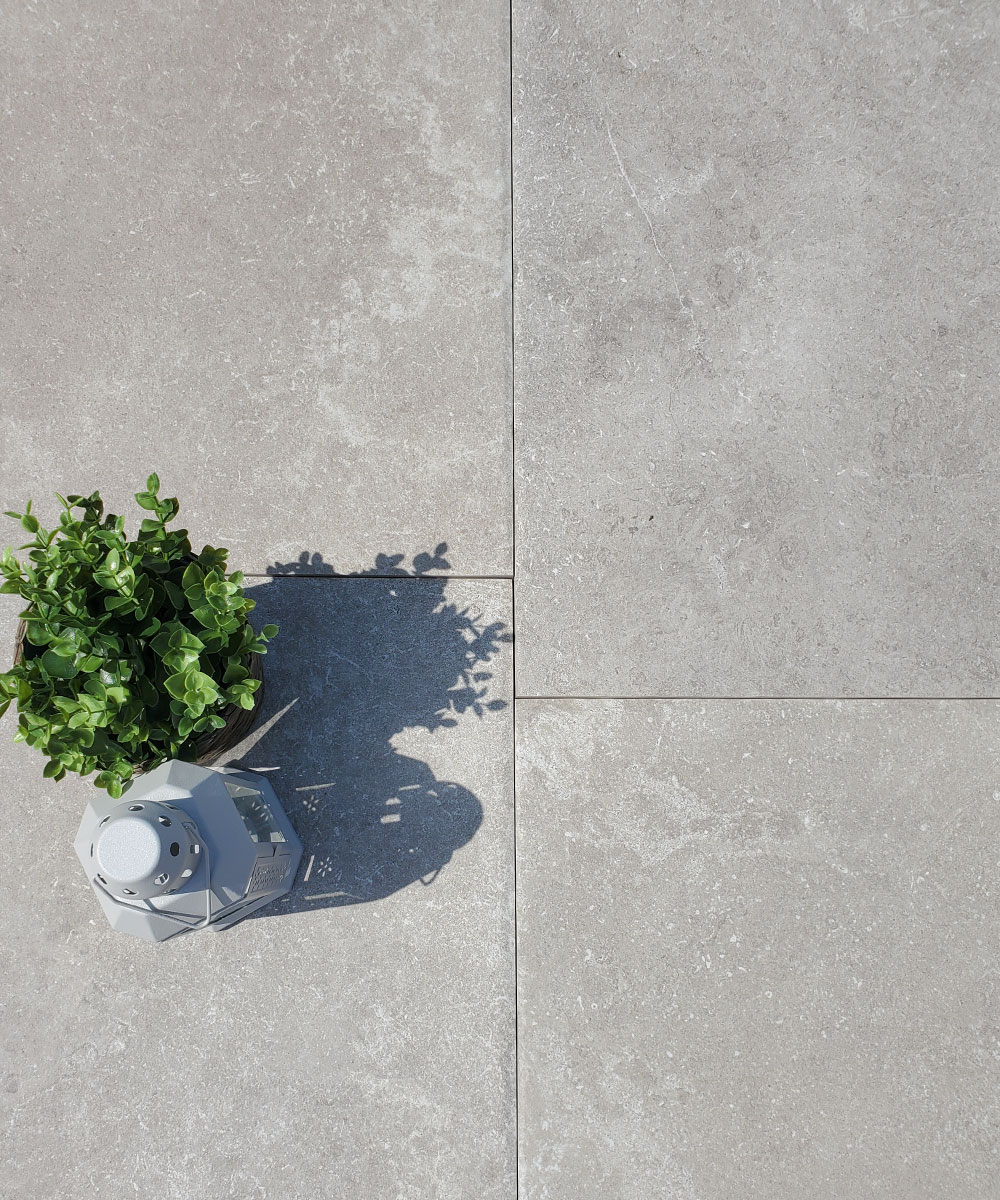 Texture
The texture and colour variation of your chosen porcelain paving can make a big difference in the overall finished look of your project. For a clean, modern look, choose a paving with a single tone and smooth clean edges, like our Minstead Grey or Ipley Grey. Alternatively, if you're looking to inject a rustic or vintage cottage feel, go for paving options like our Exbury Grey, which features tumbled edges, or Balmer Driftwood Effect Porcelain.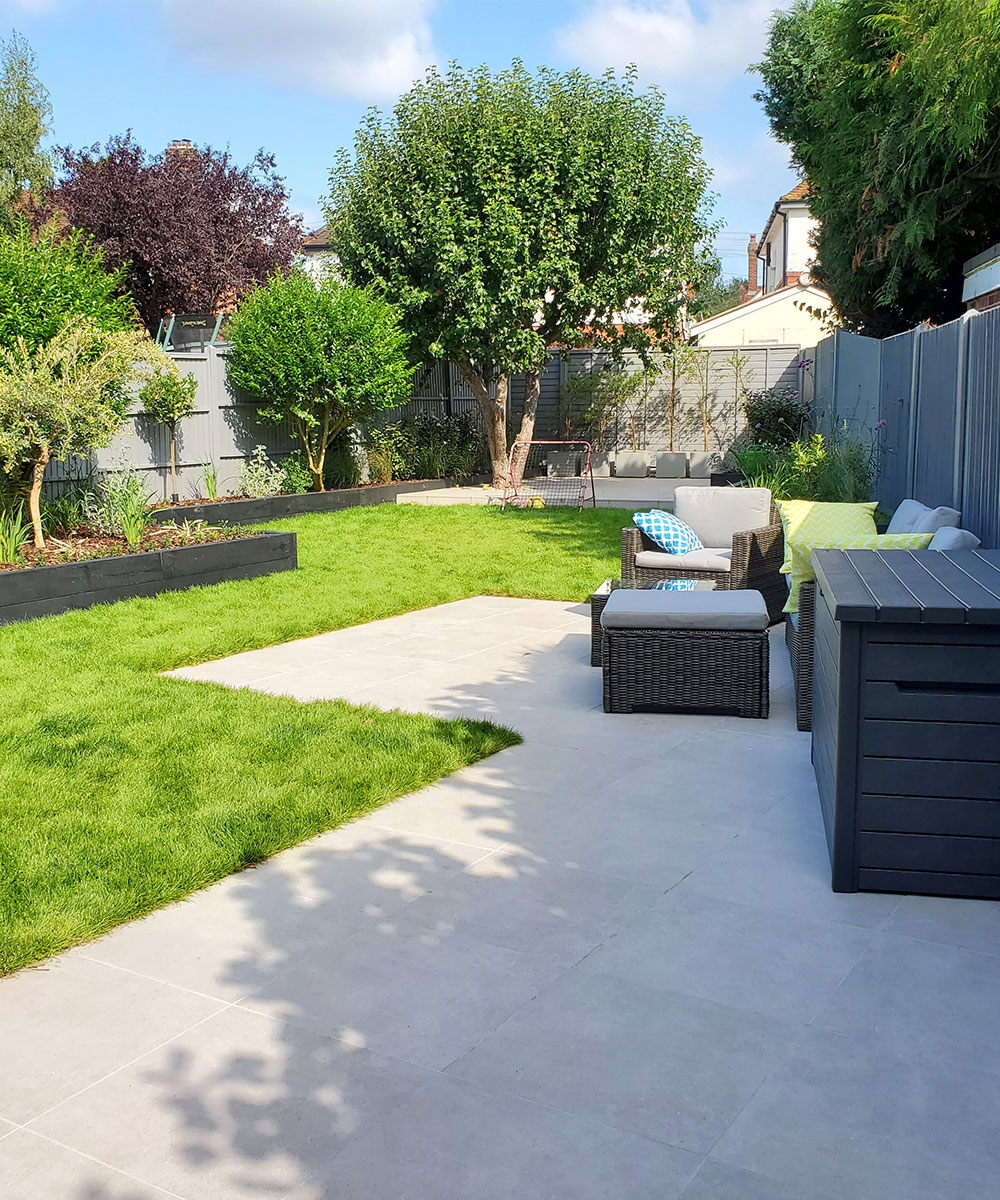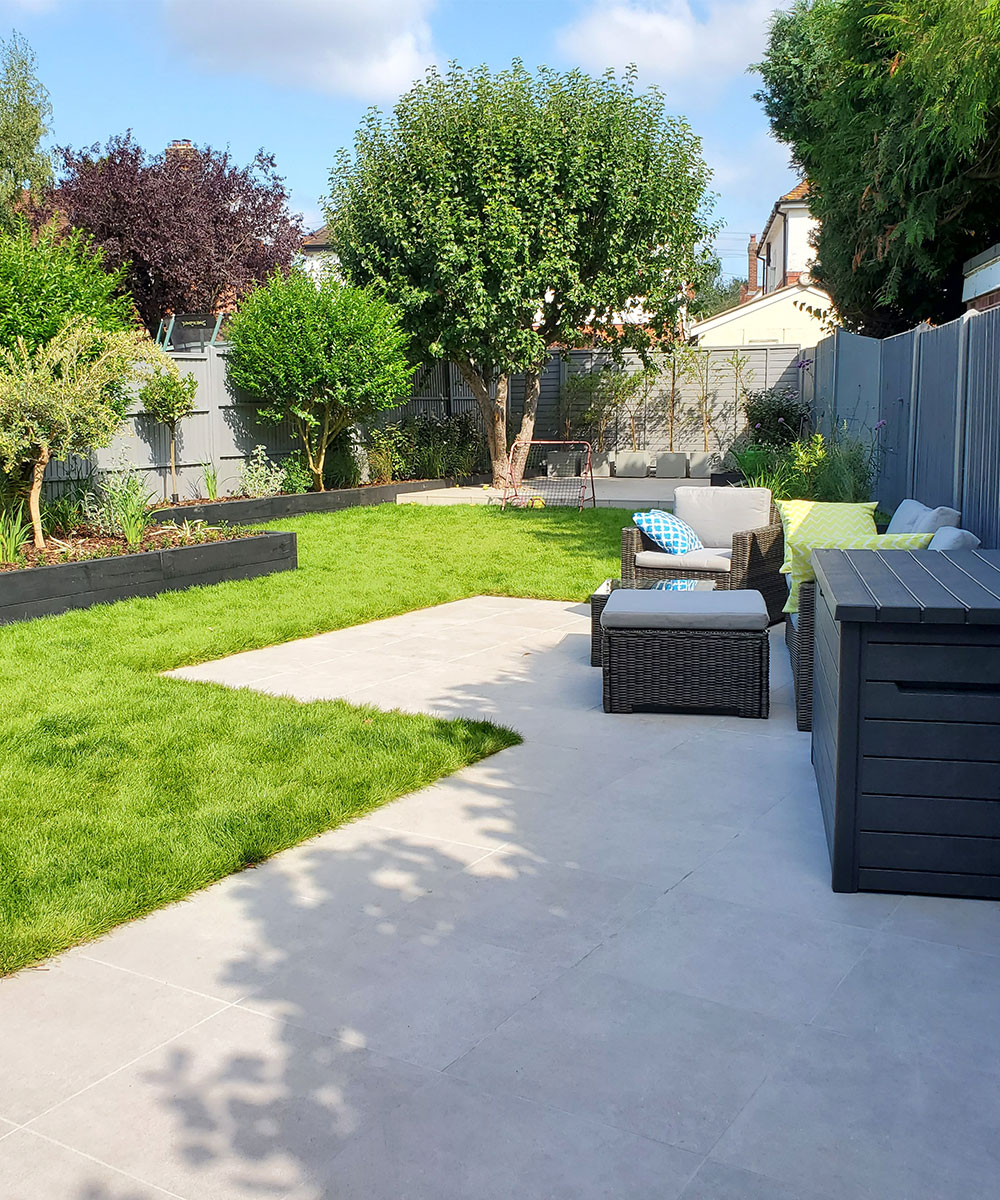 Still confused? Then get in touch for a chat, or to request samples and a brochure. Better still, pop into to see us in Southampton.