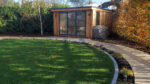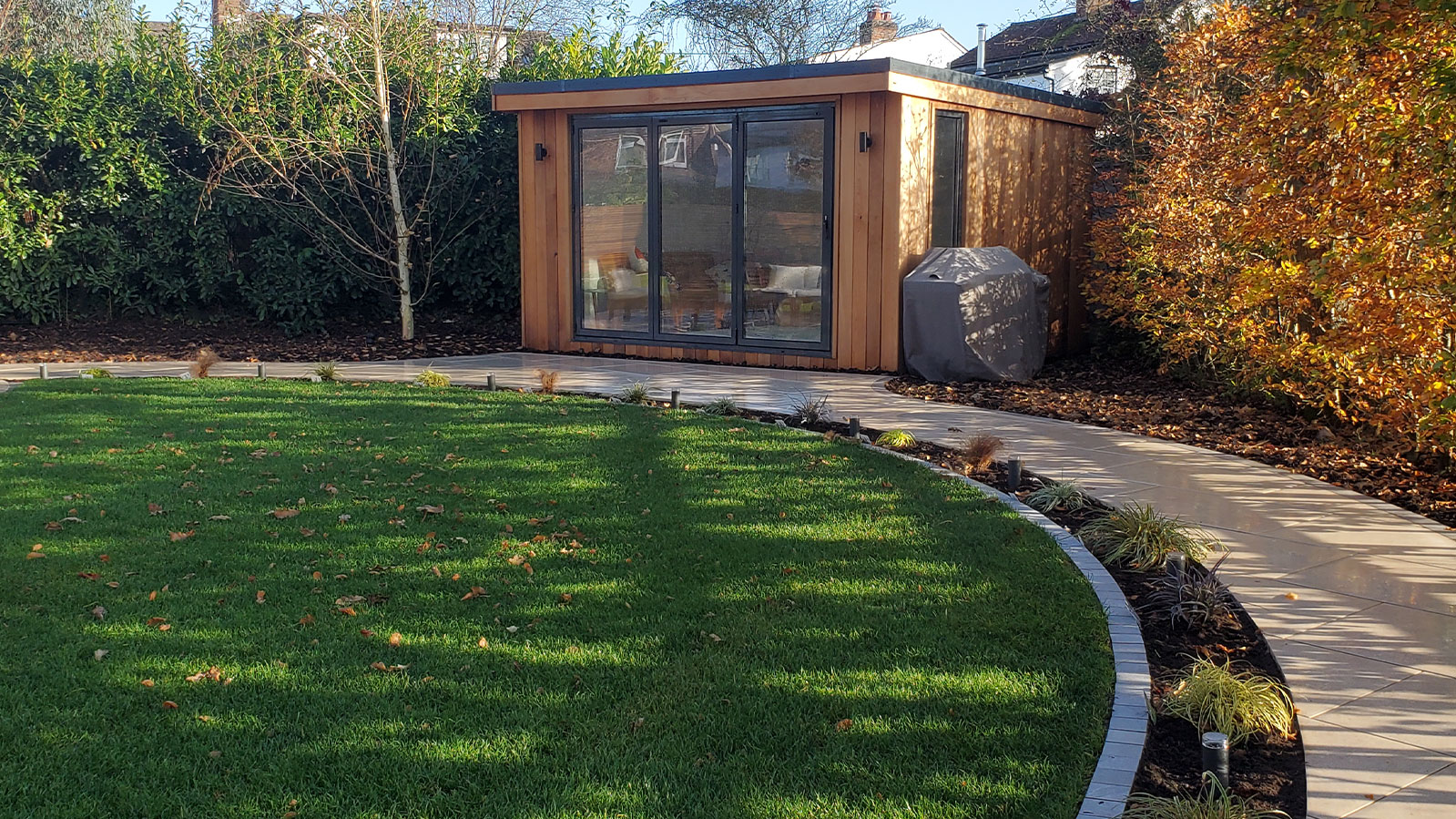 Thinking of transforming your garden for 2022 but not sure where to start? Looking at upcoming trends can be a great way to narrow down the theme and design you'd like to incorporate into your garden project. In this blog, we'll run through our top five garden trends for 2022, which will hopefully provide some inspiration!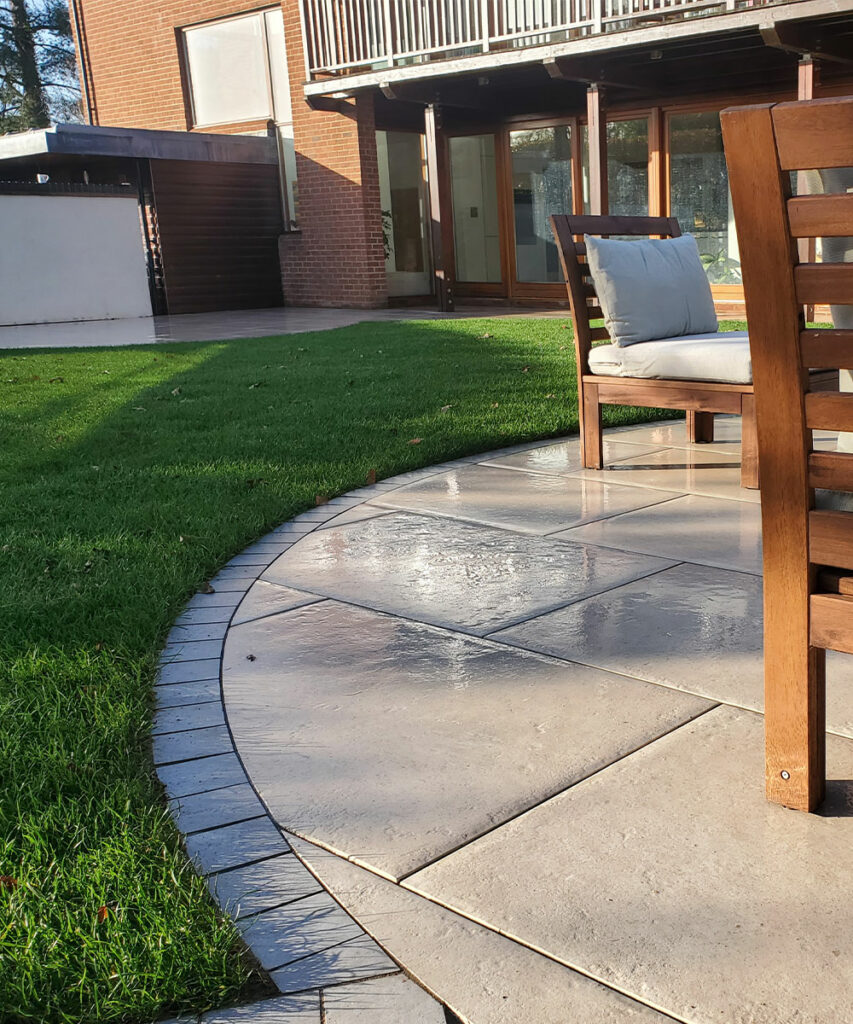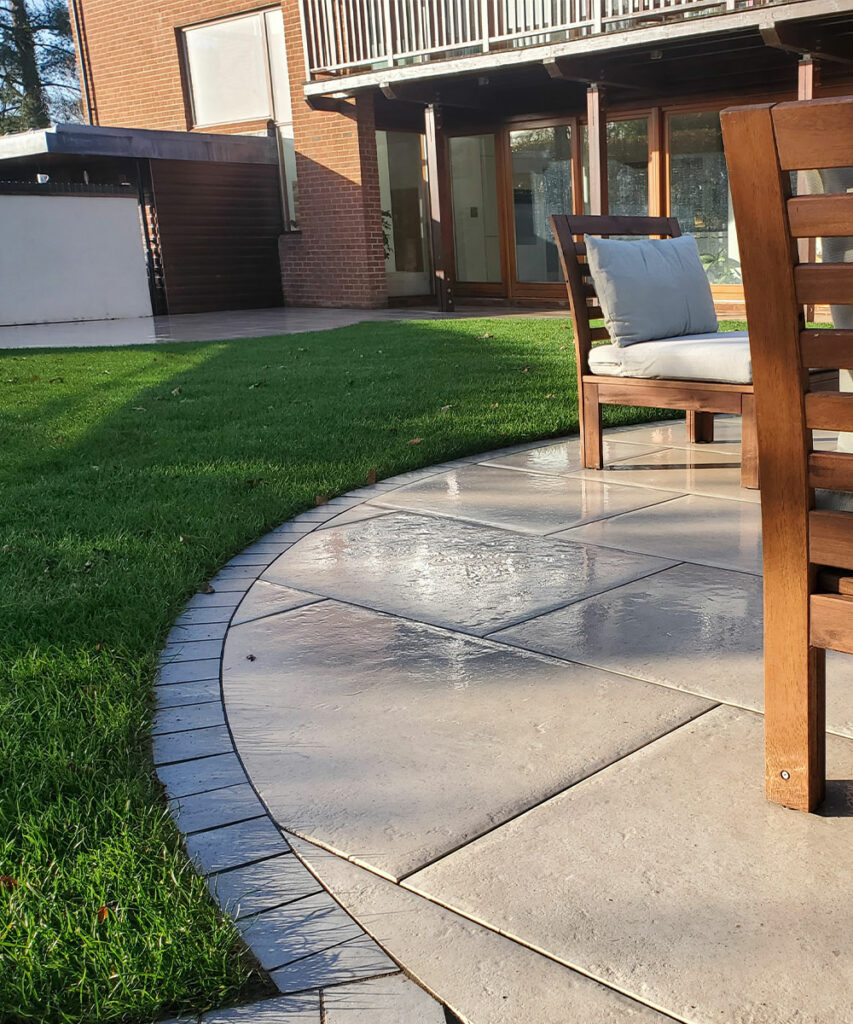 Designing for the seasons
People are spending more time at home and in their gardens – and not just in the warmer months. This means that we want our gardens to look beautiful and be functional all year-round. When designing relaxing and entertaining areas, it's useful to try and create spaces that can be multifunctional – an area that can accommodate BBQs and sun loungers as well as a firepit and comfy seating for winter. Many firepits will come with a built-in BBQ grill so there's no need to buy both. Rustic pallet furniture can double up as seating and sun loungers to save space. When considering which paving to go for, it's worth thinking about how much use it will get and how much effort you want to put into caring for it. For minimal effort, we suggest choosing porcelain paving, as it's easier to take care for throughout the year and in all weather conditions. If you're looking for a porcelain paver with a natural stone feel, then our Exbury and Ipley ranges may be just right for you. When picking plants, try to choose a variety of species that bloom at different times of the year – that way your garden will look alive all year round and you'll have something beautiful to enjoy!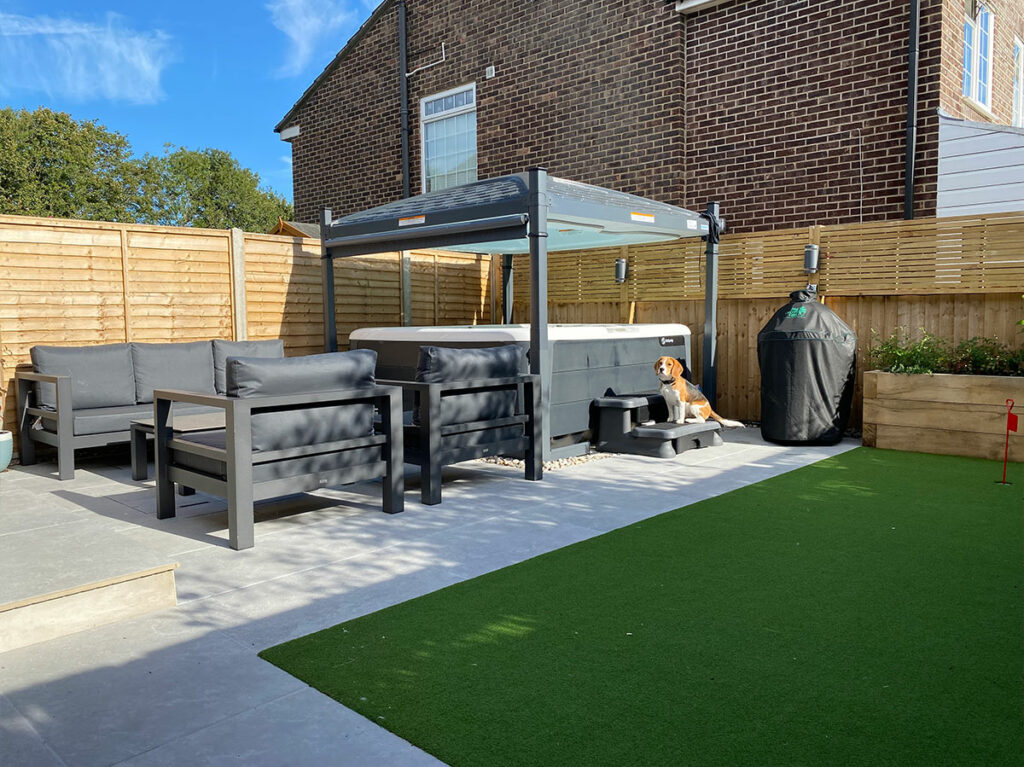 Creating spaces for wildlife
Eco gardens are on the rise, with people becoming more conscious of protecting the environment and creating a beautiful home for wildlife. Ponds don't need to be high maintenance – many can now be installed self-cleaning and can be cleverly incorporated into your garden design so that they not only provide a home for wildlife, but a standout feature for you to enjoy. Instead of laying turf, consider creating areas for wildflowers and pollinators to attract bees and butterflies. Many of our paving options can be lovely additions to a nature garden – we think our Tumbled Limestone and Lymington Limestone look particularly beautiful in a natural setting.
Grow your own
Growing your own food is fun and rewarding, as well as saving you money! But the time, energy and space required can put people off. Growing fruit and veg doesn't have to be high maintenance. Veg beds can be incorporated into your garden design. Long garden boxes can be filled with plants, and garden benches can be built into them to provide extra seating. Window boxes, wall mounted planters and plant pots can also be used to save space and make it easier to tend for your plants. Long, deep planters can be placed around the edges of your patio for a pop of colour, and the best part is, when you're lounging in the sun and get a bit peckish you can help yourself to a snack!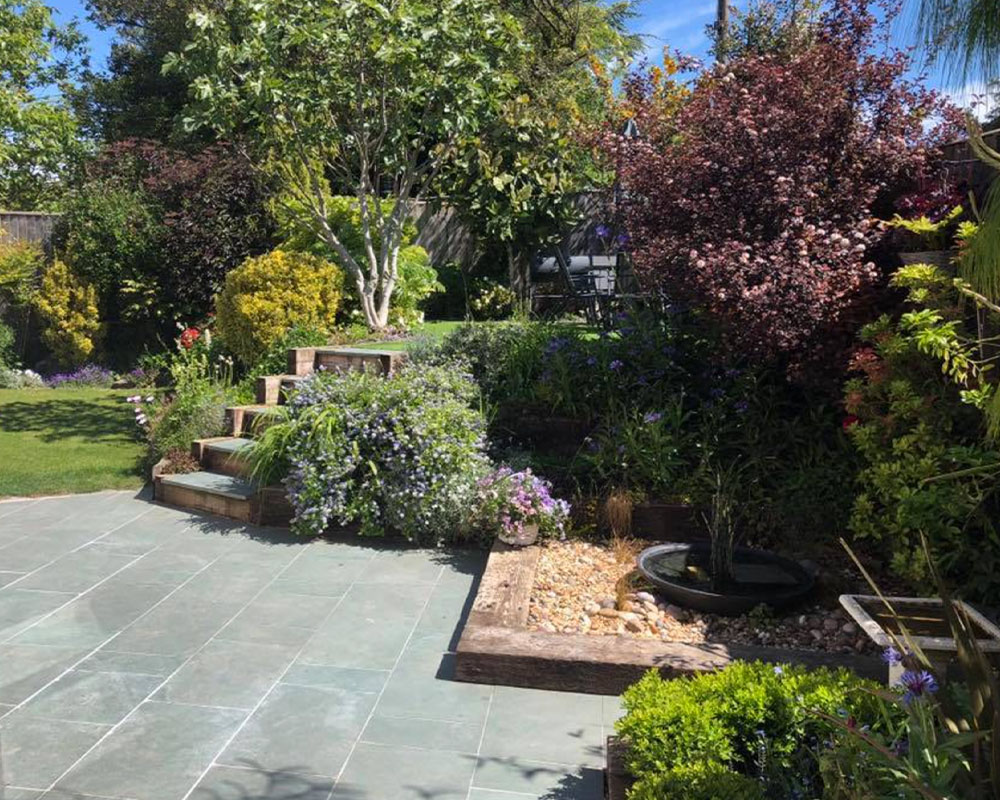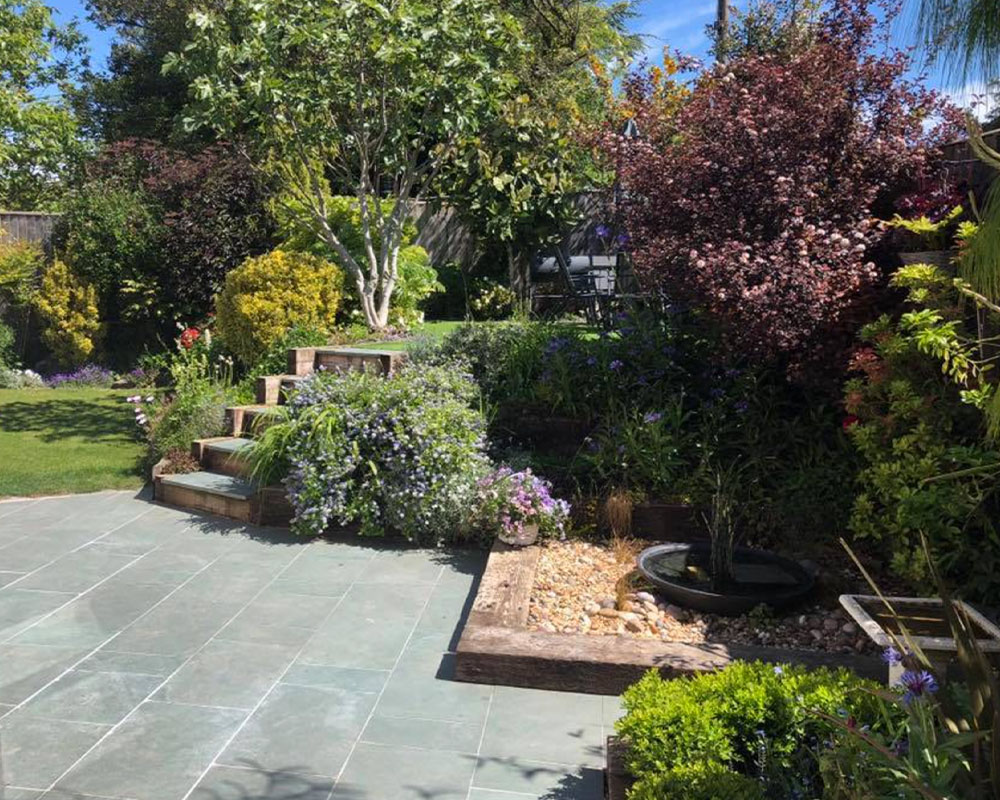 Trees
Who doesn't love trees? Strategically-placed trees can be a wonderful addition to your garden. As well as adding colour, texture and height, they can also provide shade and screening. Planting trees along a fence line can give extra coverage and make the area look more attractive. Building a patio around a tree can be a lovely way to accommodate nature and create a centrepiece. Seating can also be wrapped around a bigger tree, creating an ideal spot to relax in, as seen here with our beautiful Hale Beige Sandstone.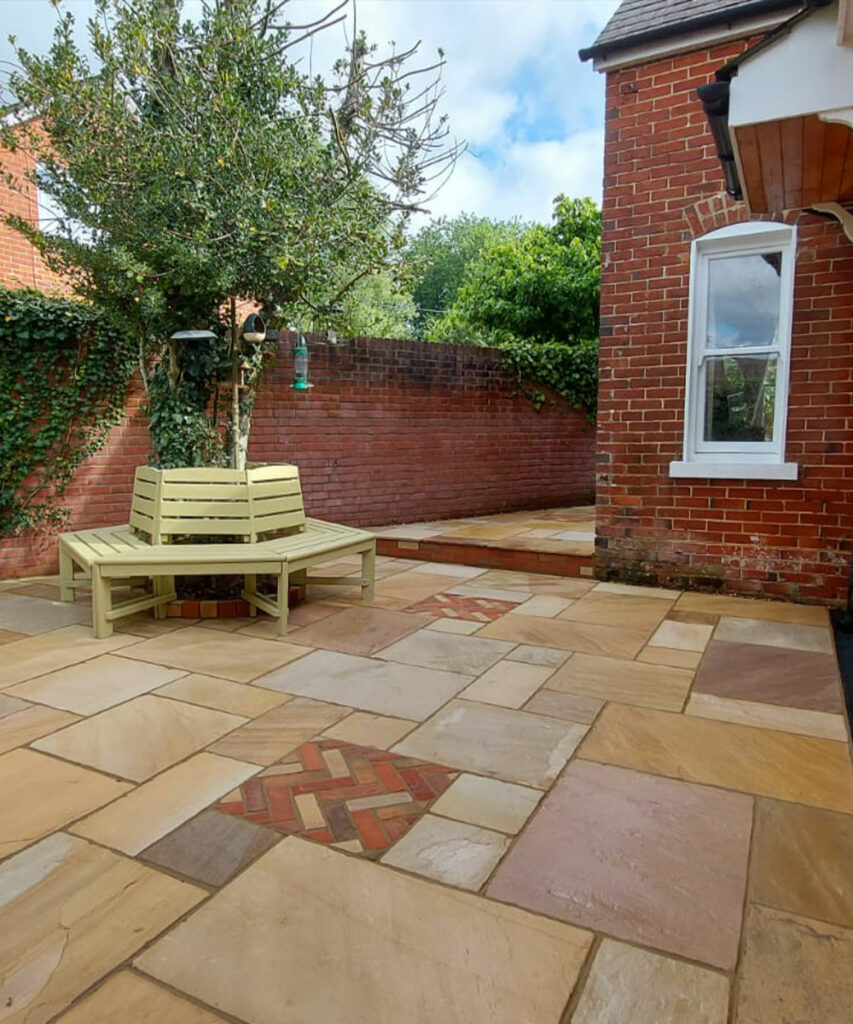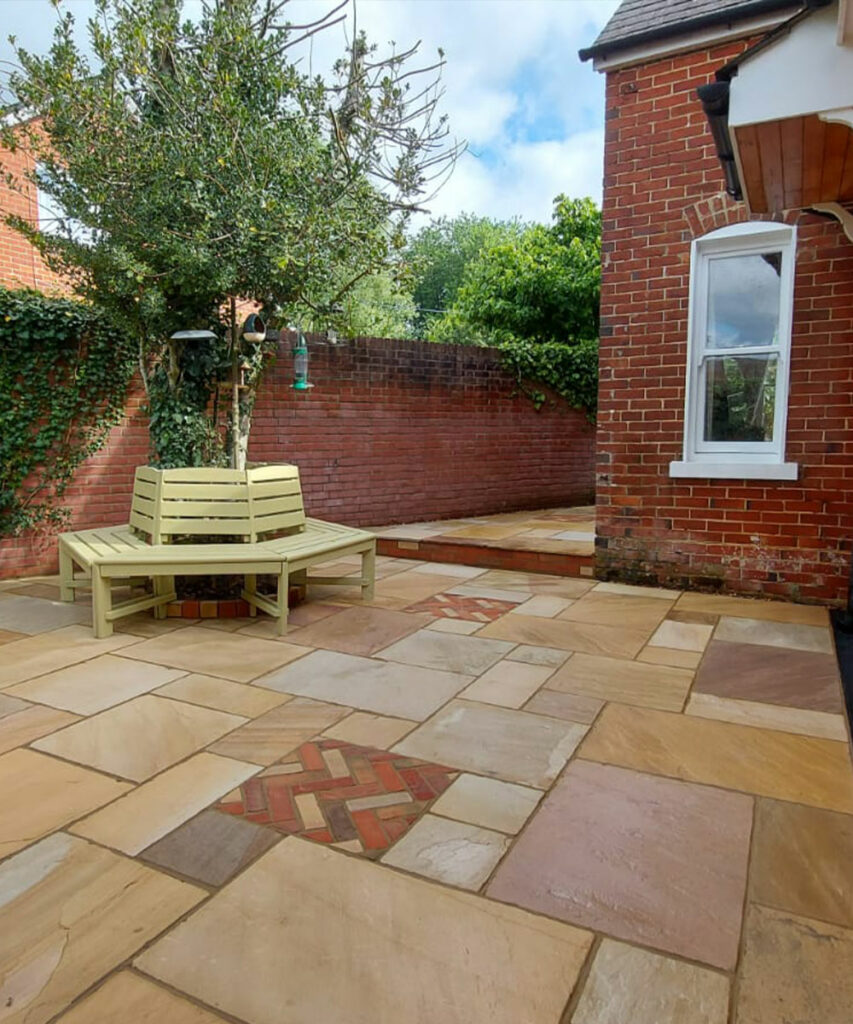 Tropical plants
Tropical gardens are going to be huge this year, and with people craving those tropical vibes but not necessarily wanting to jet off somewhere far flung, we can see why! Palms, ferns and tropical flowers can give you that pop of colour and those far-away feels. Light and dark paving look fantastic against bright punchy plants, like our Setley Black and Ipley Beige.
If you have questions or would like advice regarding any aspect of your garden project or paving choice, please contact us https://staging-foreststone.kinsta.cloud/contact/ and we'll be happy to help.