Using natural stone sets and cobbles for driveway projects has been part of landscaping for centuries, and for good reason. Not only do they provide beautiful decoration for any aesthetic, they also help contain any loose or decorative materials like decorative stone, shingle or bark. In this article, we'll look at how you can use cobbles and setts in your designs.
What are natural stone cobbles and setts?
Cobbles and setts are small brick shaped units cut or chiselled from blocks of natural stone like Limestone and Sandstone, and come in a variety of sizes and shapes, including squares and rectangles. They range from having a smooth texture to being more uneven and ridged depending on the stone they were created from and any machining processes that have been undertaken. As they can be created from almost any type of stone from around the world they come in a wide variety of colours & styles which can suit any project. Whether you're trying to create a driveway entrance to a country house or pave a modern inner city space there'll be a natural stone paving sett for your build.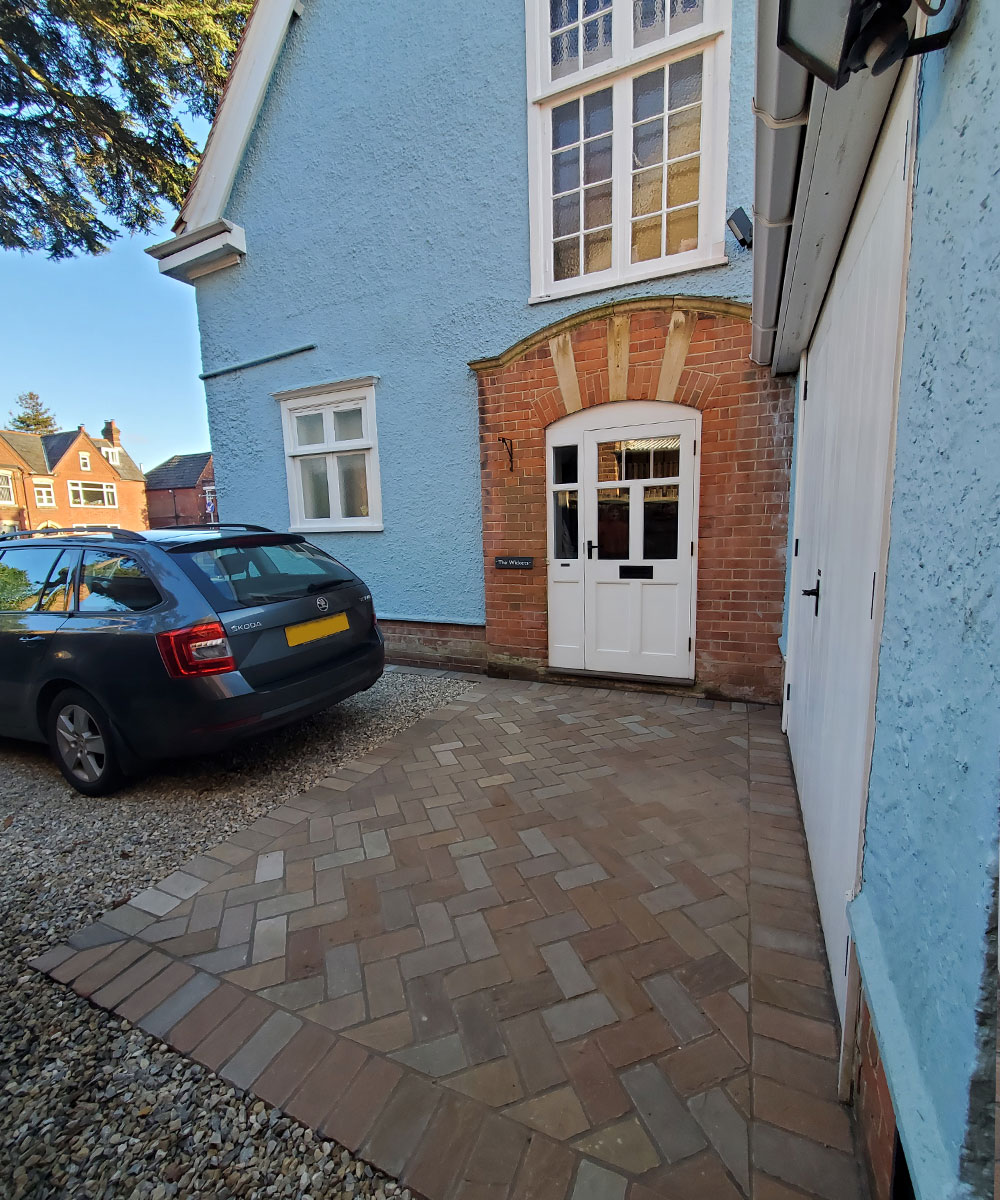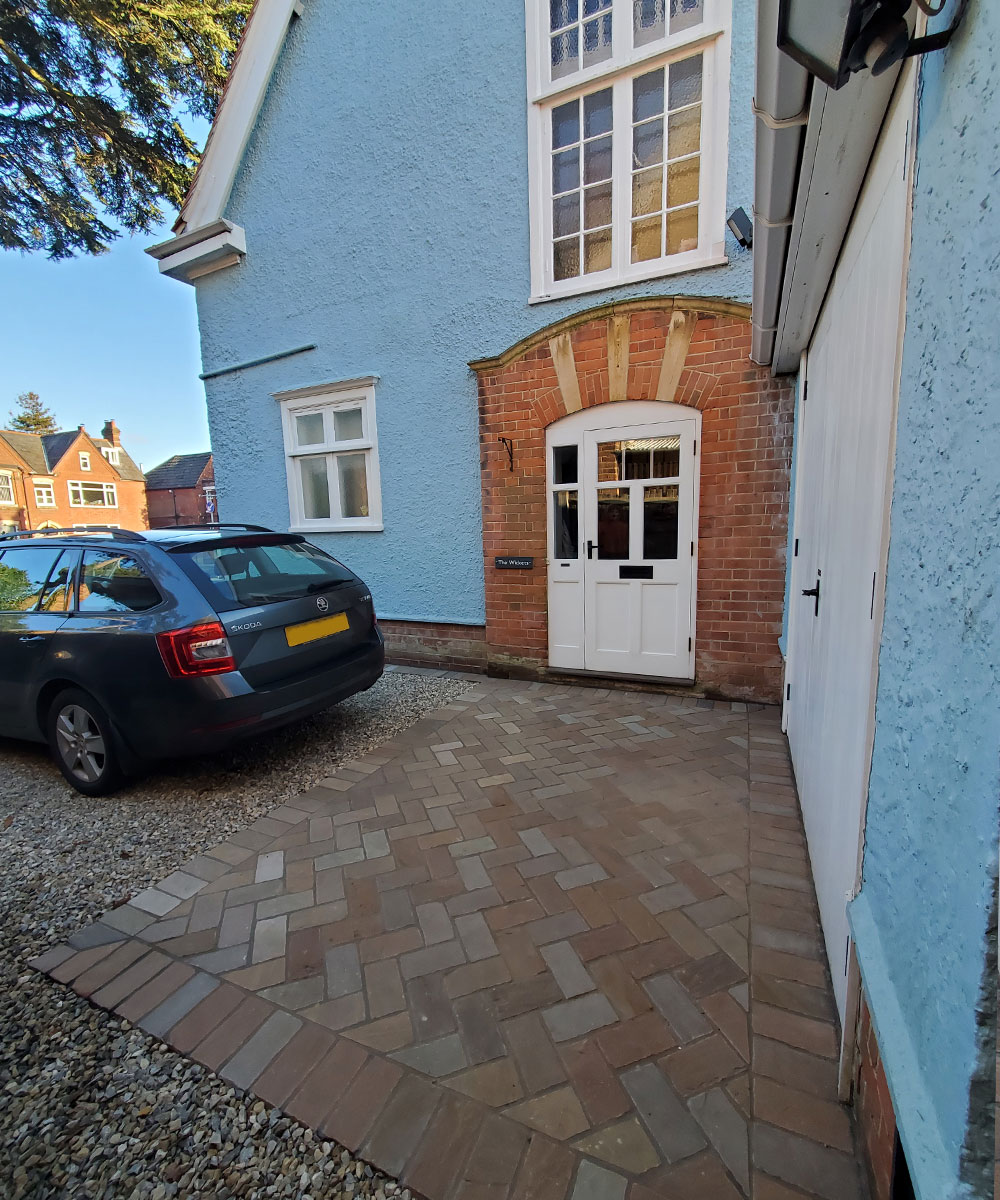 Where can I use cobbles and setts?
Cobbles and setts can be used anywhere you'd like to add texture and decoration in your project. Paths, steps, borders, driveway aprons and surfaces look great when paved or edged with stone setts. Setts and cobbles can also be used to break up different materials or even create 'rooms' within gardens – large areas of paving can be made more interesting by introducing cobbles or setts. Setts in different tones can also be laid around the edge of patios and paths to add decoration and help finish off your project. They can also be use as driveway aprons to help contain shingle and make a feature of your driveway entrance.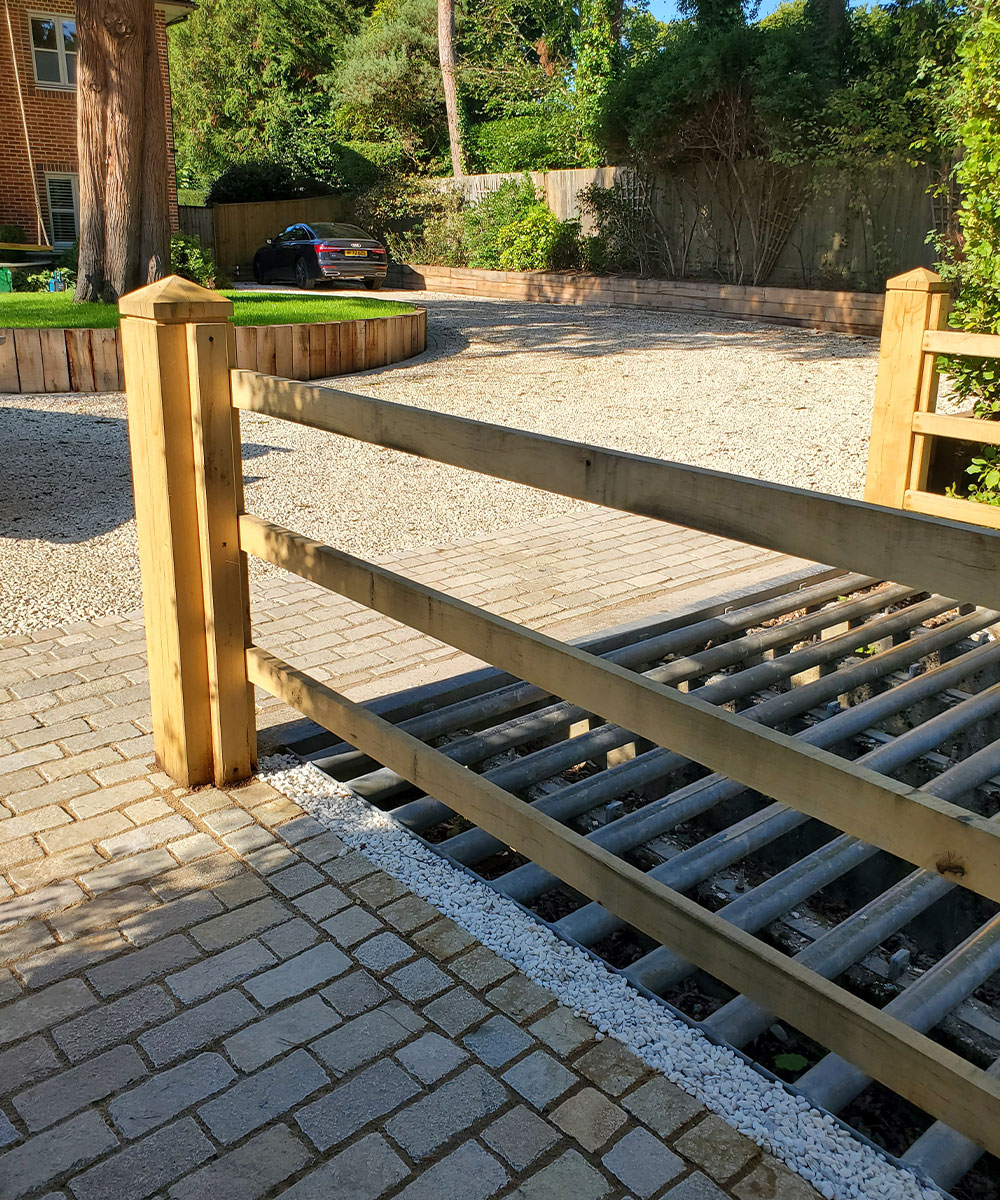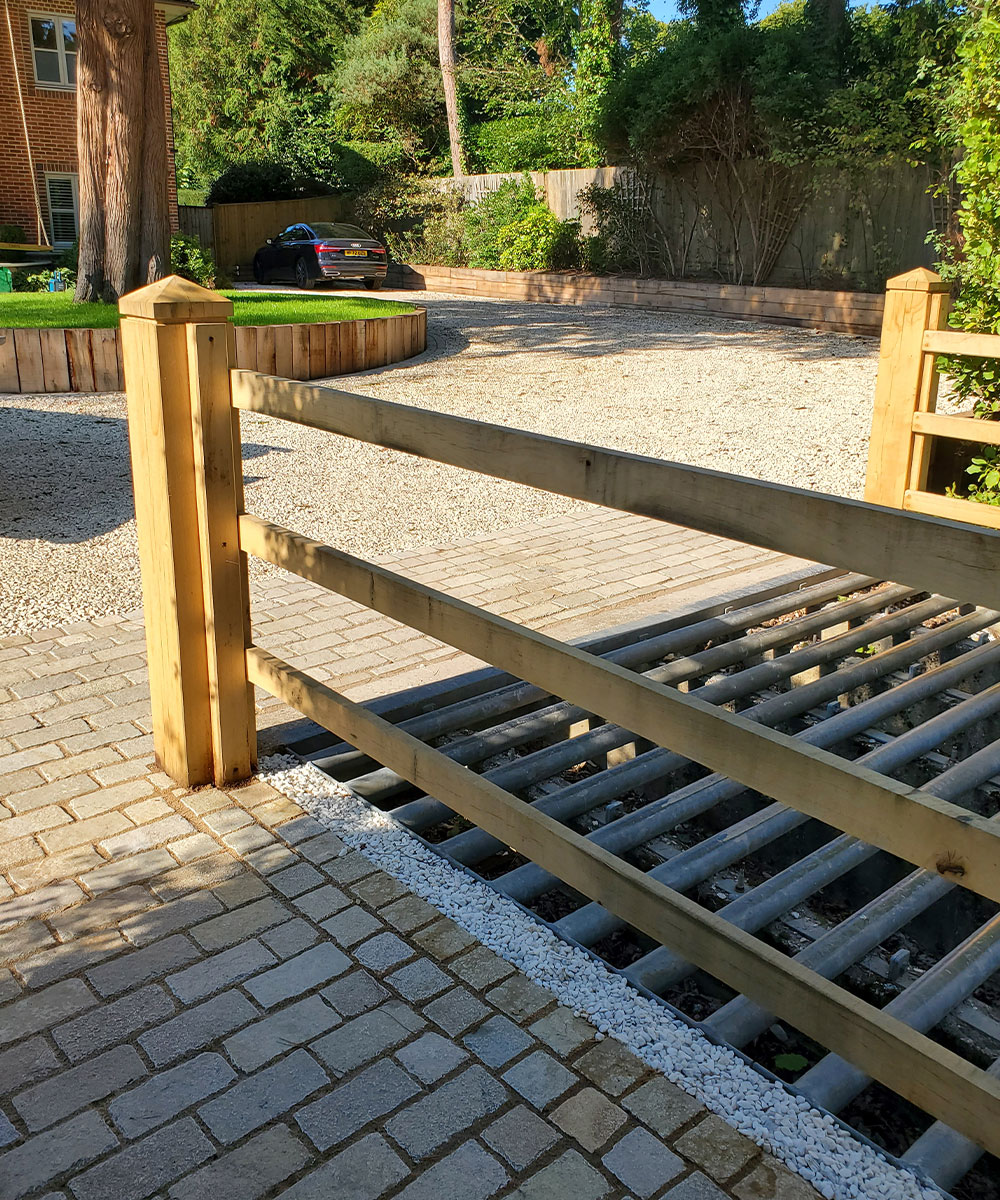 What are the choices?
There are many choices for cobbles and setts, all suitable for a range of different projects. Here we list some of our most popular styles:
Granite
Our granite setts come in a variety of colours including silver, beige and black. Granite setts are very popular as they are hard wearing, compliment a wide range of paving options and can give a range of aesthetics. In traditional hand split form they are rustic and have been used for centuries on property entrances and cobbled streets – ideal if you want a heritage look or want to make the project seamlessly blend in with other local architecture. However we also supply them in a contemporary sawn finish which look very modern and can even be used to edge very clean straight materials like porcelain paving. They look particularly great as edgings for paths and patios.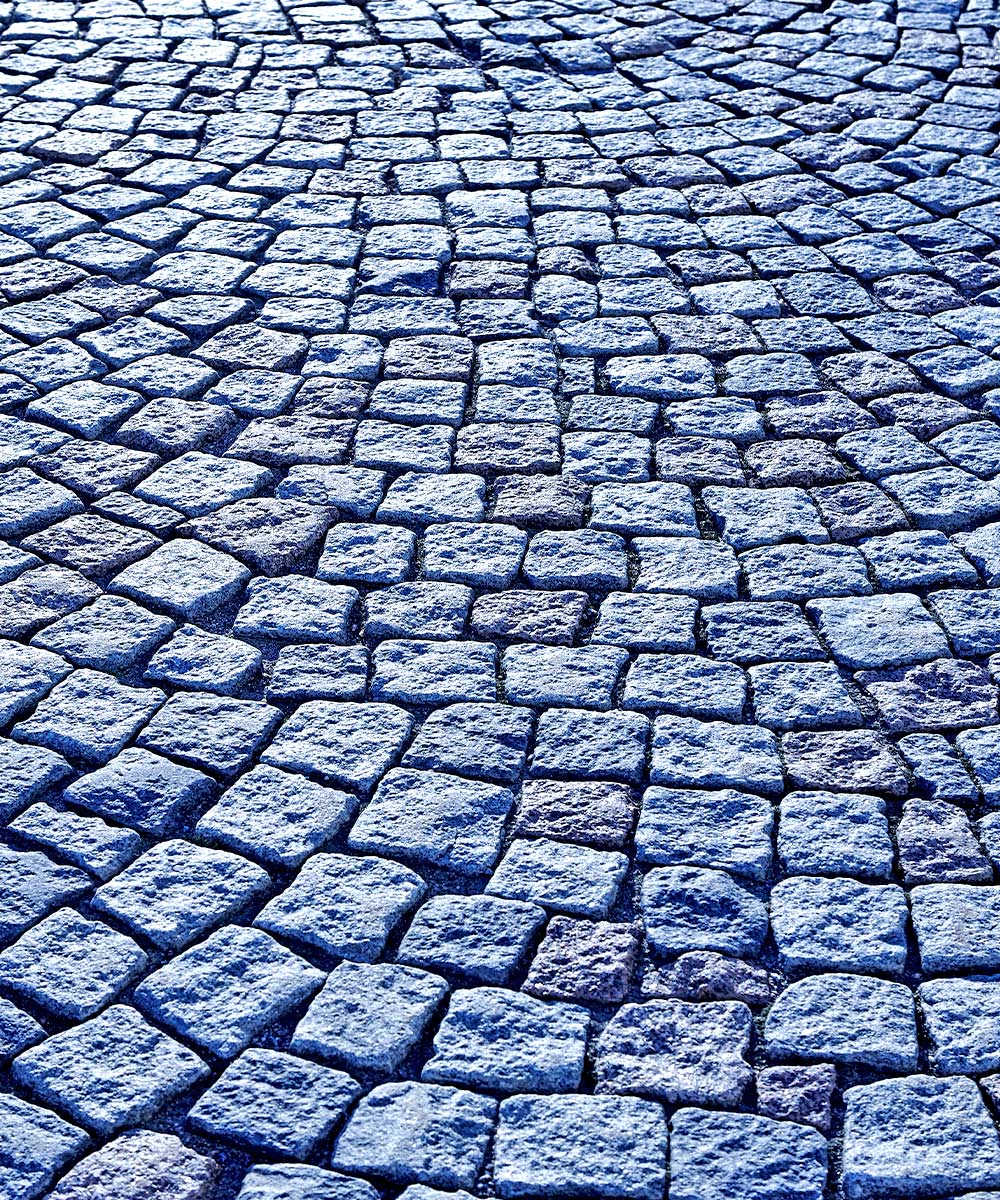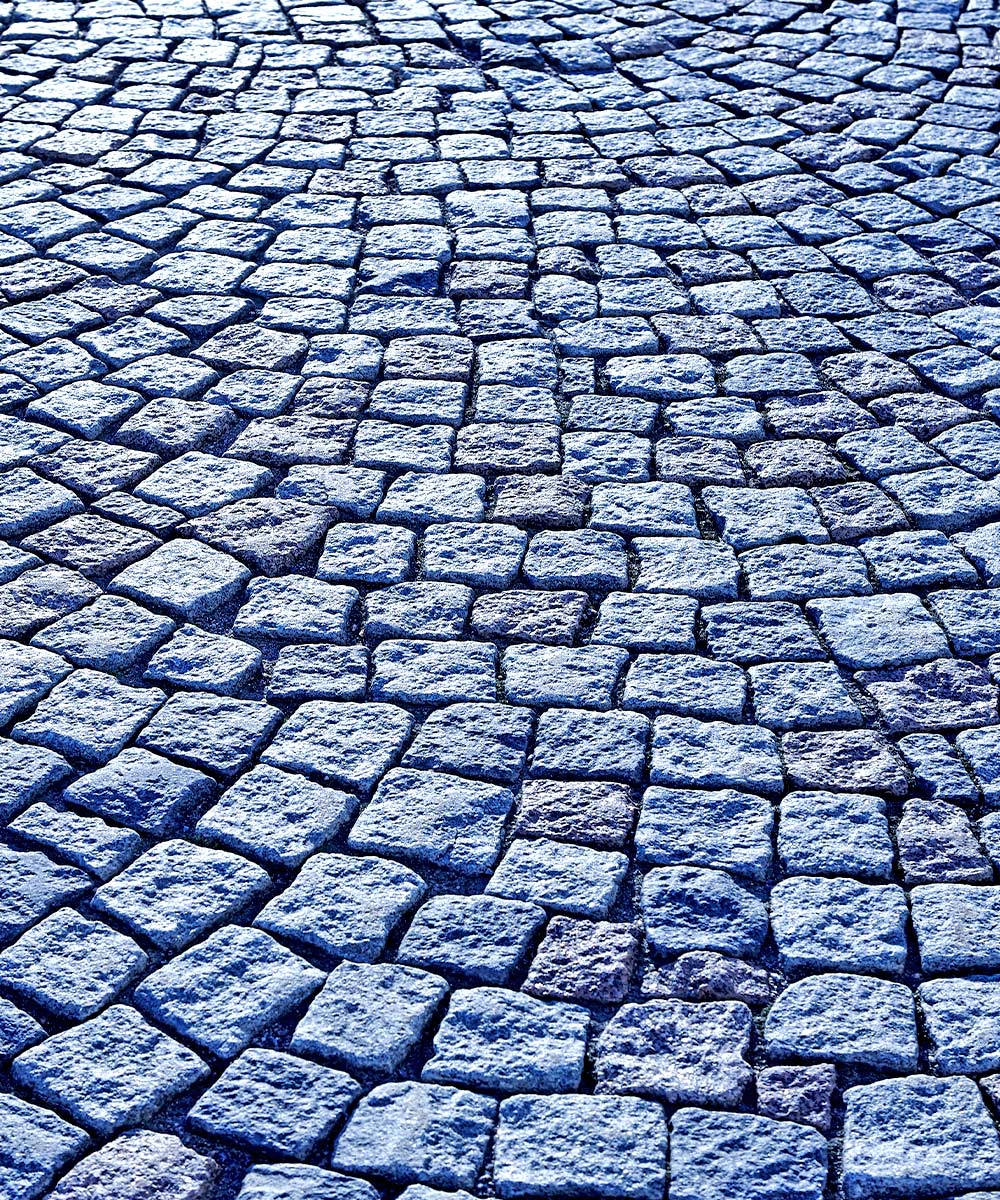 Sandstone
Sandstone is a wonderfully textured characterful material that not only looks attractive as paving but also creates beautiful cobbles. We quite often supply sandstone setts as accompaniments to our paving but they can also form beautiful driveways and paths in themselves. If your project needs some texture and variation sandstone setts are an excellent choice as they evoke a traditional Old English feel, reminiscent of old fashioned cobbled streets full of charm! Our most popular colours are Knightwood Grey, Hale Beige and Linwood –  they can all be used for rumble strips and driveway aprons or anywhere you want a heritage or rustic feel.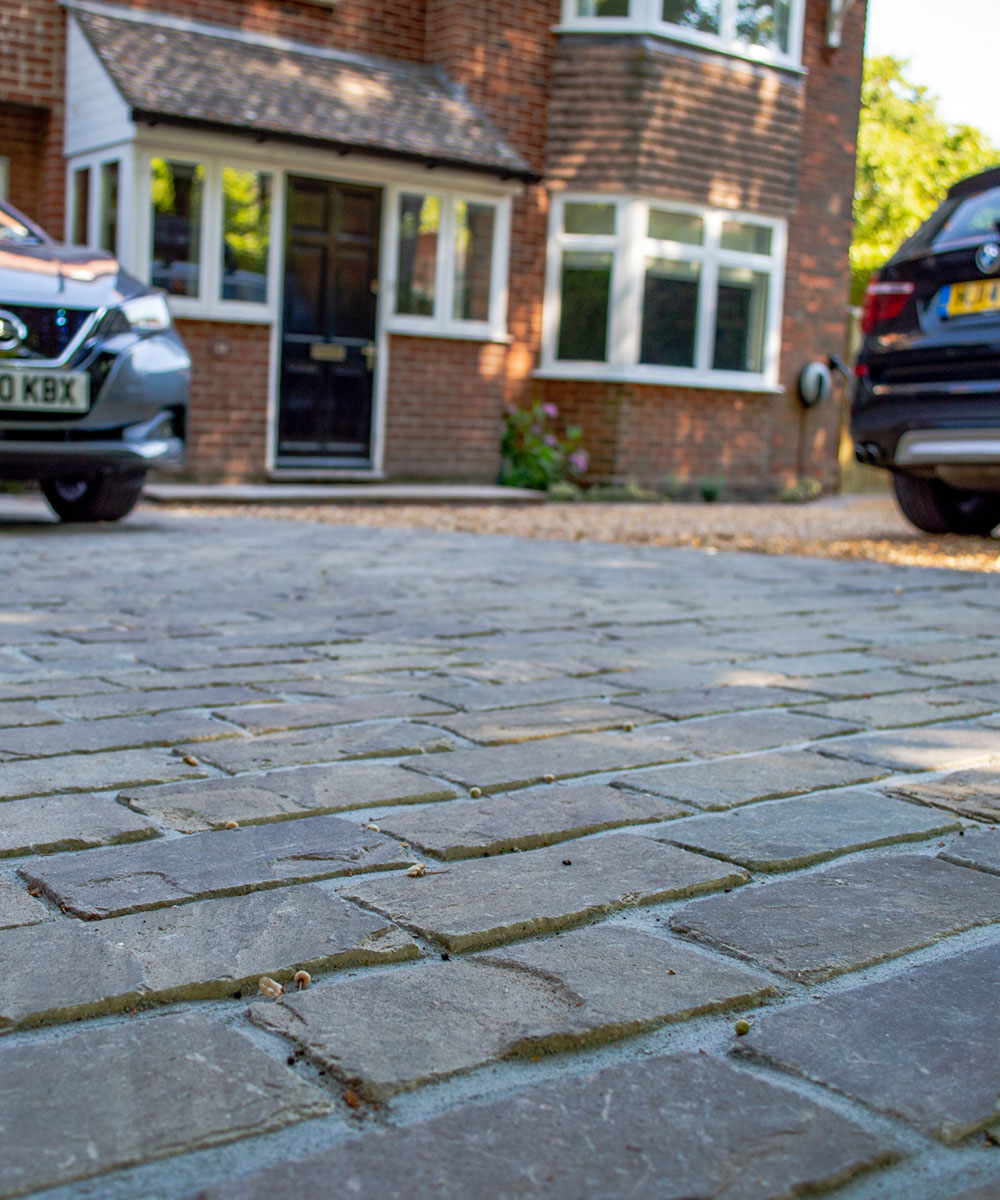 Limestone
Limestone is a beautiful material for landscaping. Naturally flatter than sandstone and less porous it's incredibly hard wearing and can be easier to keep clean than sandstone or granite. Limestone doesn't tend to have the ridged riven surface of sandstone, instead its texture is fairly flat but dimpled. Like sandstone setts our limestone setts can be used to create characterful driveways and paths that evoke feelings of countryside villages. However our Lymington Beige Limestone Setts, being sawn and honed, actually work beautifully in both contemporary and heritage design schemes. Check out our range of limestone paving setts here.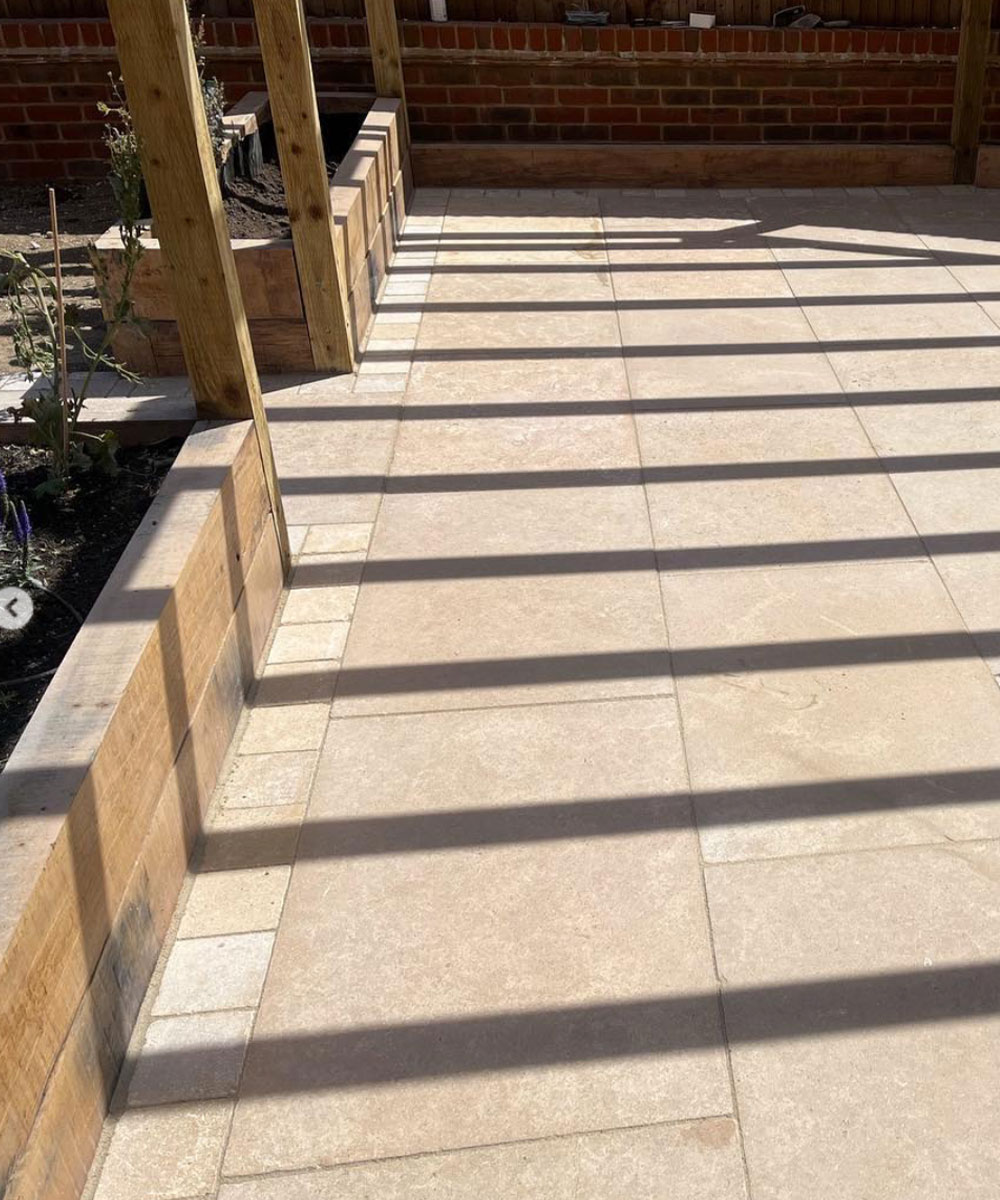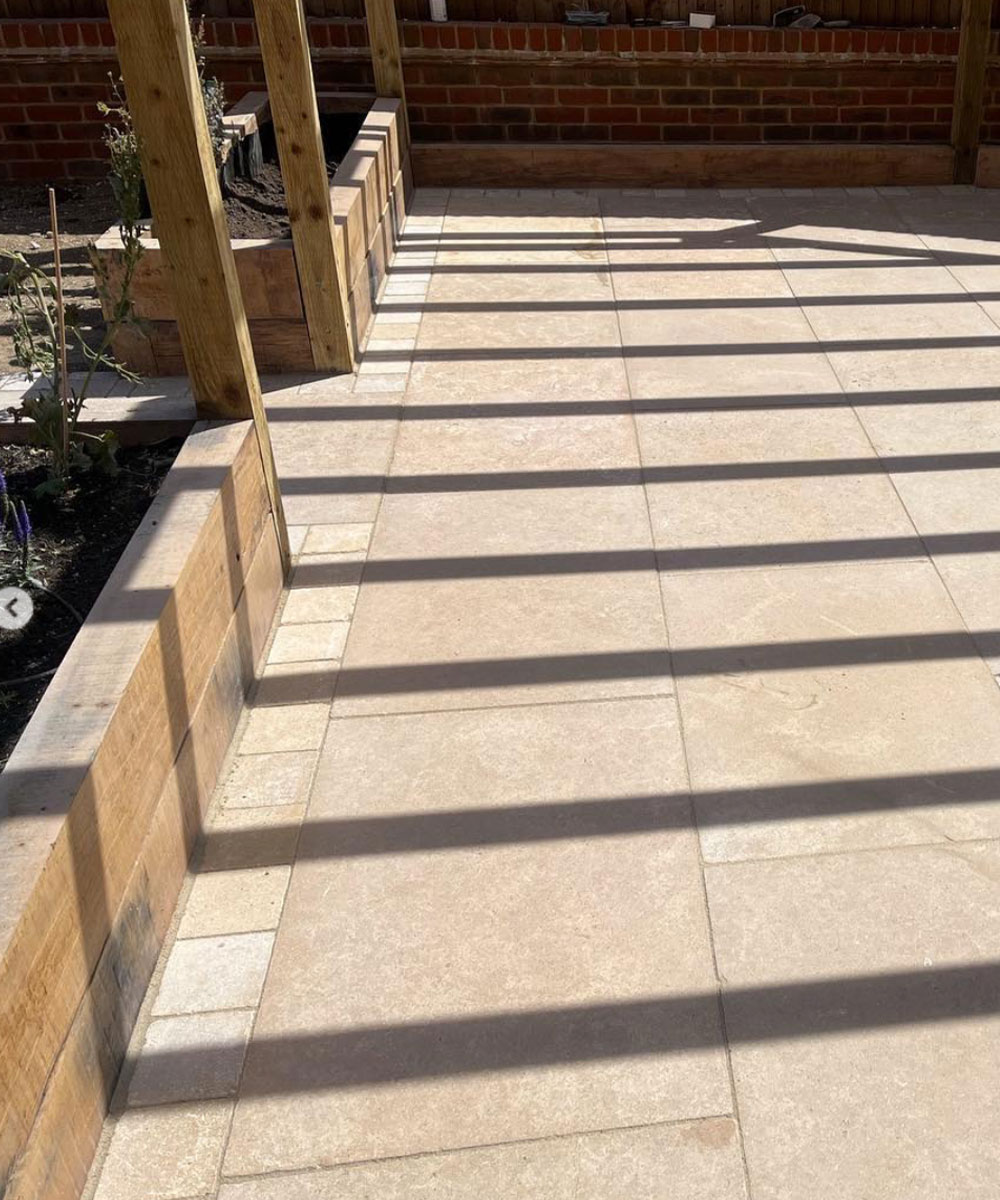 The benefits of using cobbles 
Stone gets better with age. Although alternative materials for driveways like block paving are popular they have their drawbacks. As block paving wears the attractive top surface degrades and you begin to see the ugly aggregate that constitutes the bulk of the block paver. In contrast natural stone cobbles and setts age well because when they wear it looks more natural and any chips or wear marks just reveal more stone as stone setts are stone all the way through! Any worn areas on stones and cobbles add charm and character giving projects a timeless look. The natural variation inherent within stone cobbles is also a huge draw as it's a sure sign you have a space made with a natural material which tends to look more expensive than man made block paving. Man made paving materials can also fall victim to 'trends' which can age badly. Trends come and go, but stone setts will always look good, no matter what decade you're in. 
If you need any advice on how to pick setts or cobbles for your project please get in touch here or pop in to see us at our yard in Southampton.