One of the benefits of choosing porcelain over natural stone is that it's low maintenance and easier to keep clean. Having said that, there are times when you'll need to clean your paving, in the Spring or when you do get the rare stain. Metal plant pots and BBQs can leave unsightly rust marks that don't budge just with water. But don't fret! Using Lithothin Builders Clean, we'll show you how to remove the rust marks from your paving so it looks brand new! 
Lithothin Builders clean is safe to use of sandstone and porcelain but cannot be used on Limestone due to its acidic properties – don't be tempted, you'll end up with bleach marks. A sample of our Setley Black porcelain in our display garden had been stained very badly from a plant pot being sat on it for too long.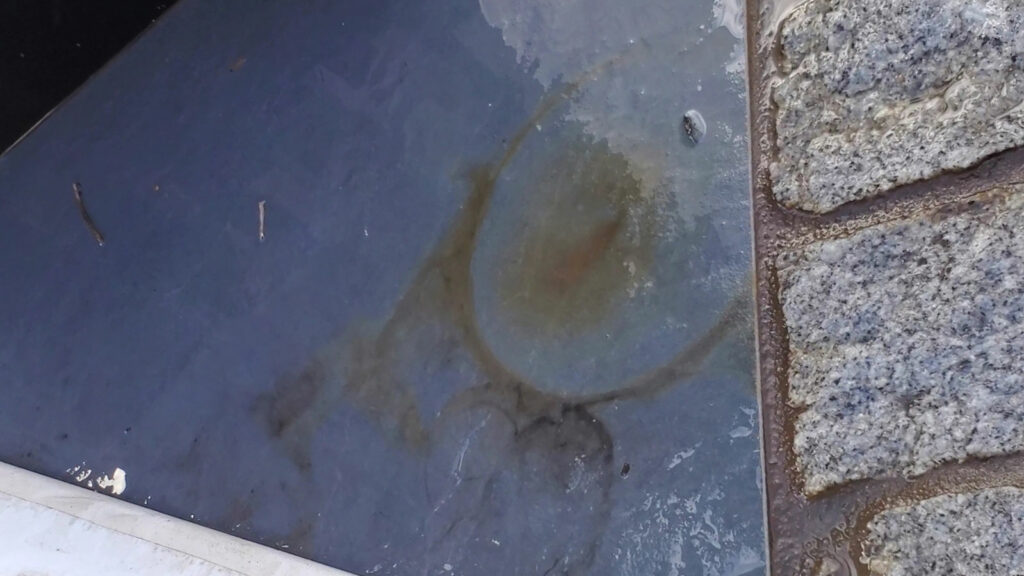 To clean these stains we did the following;
Poured water over the paving, making sure all stained areas were wet. 
Mixed the Lithothin cleaner with water (full instructions on how to mix the cleaner are on the bottle), before pouring some of the mixture onto the paving, focusing on the stained areas. In some of the worse areas we used the cleaner neat.
Using a stiff bristle brush, we gently worked the cleaner into the stains, working in circular motions to agitate the marks.
Leave to work for 20 minutes to I hour.
Agitate once more with the brush.
Rinse the product away with clean water.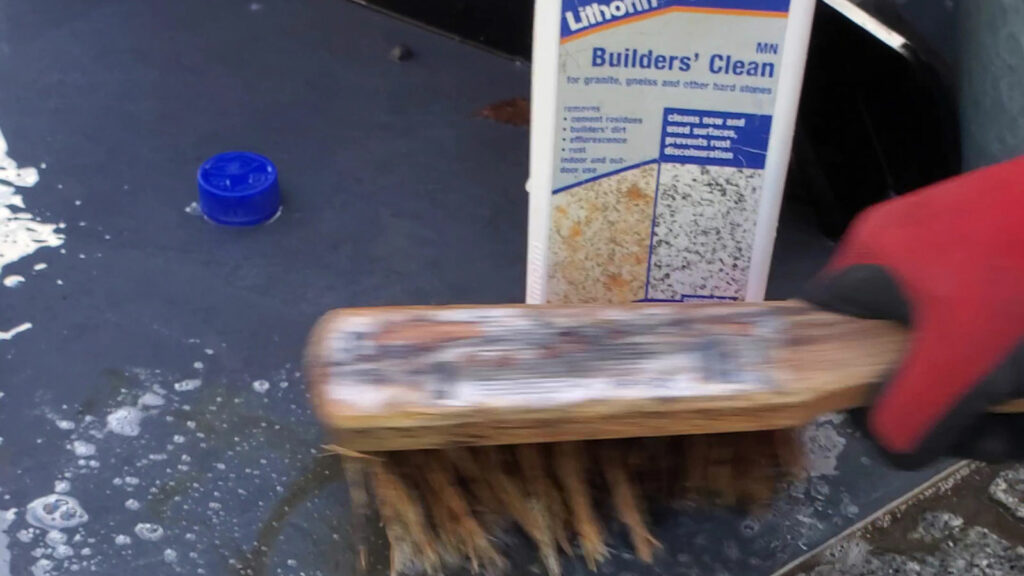 As you can see in the video, the vast majority of the rust stains came off to reveal the lovely paving beneath. A few of the stains were still faintly visible but we only left the cleaner on for ten minutes and these would have also come off if the product had been left on a bit longer. Occasionally, particularly with very deep stains, it may be necessary to repeat the process a few times over a few days to ensure that all of the marks removed.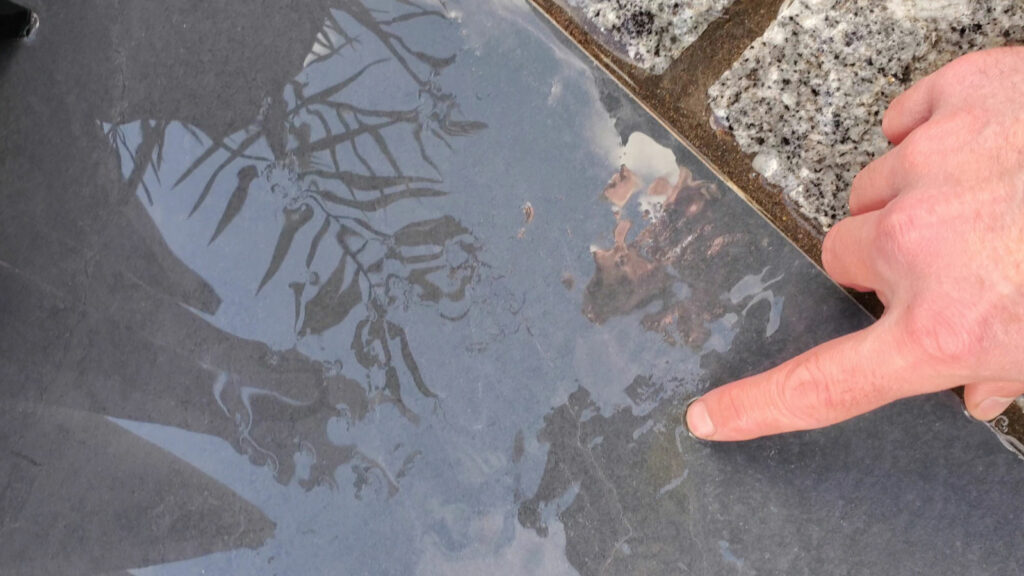 We also have a short video covering this process on YouTube to take you through removing your rust stains from porcelain paving.