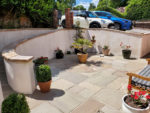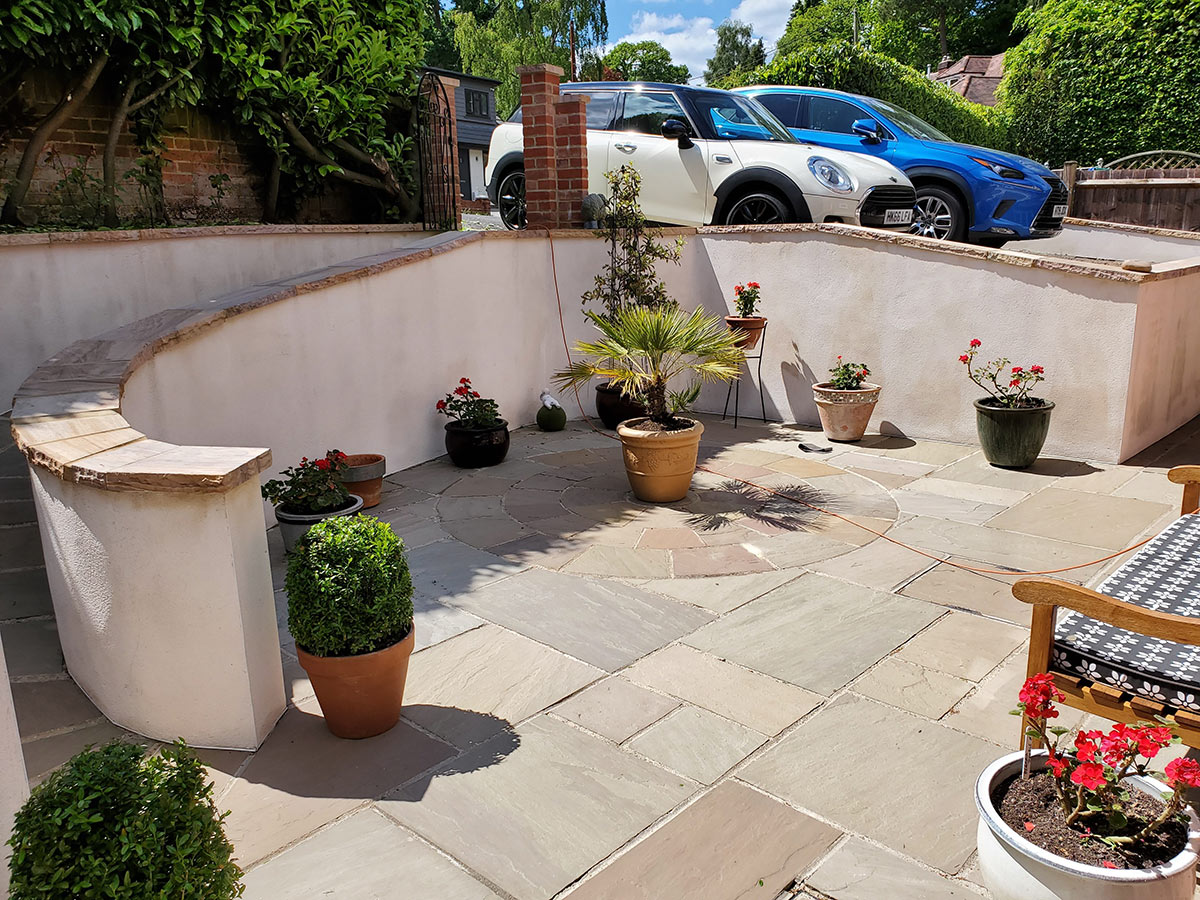 Indian Sandstone paving can be confusing, especially if you're new to it. You might have found that most landscaping supply companies that sell this type of natural stone paving often use names that don't reflect the colour of the stone – us included! This is largely because Indian Sandstone paving is often quite varied in colour with all kinds of different tones within one product line. Remember this is a natural product split from rock that has been extracted from the ground and it is therefore full of natural variation in hue. With this in mind it means you can't really nail Indian Sandstone down to one colour tone – it's always a blend. However what we can do for you in this blog post is to help you understand the colour options and decide whether this type of paving is for your project, and if it is- which one you should choose.
The Beige Coloured One | Hale Beige Sandstone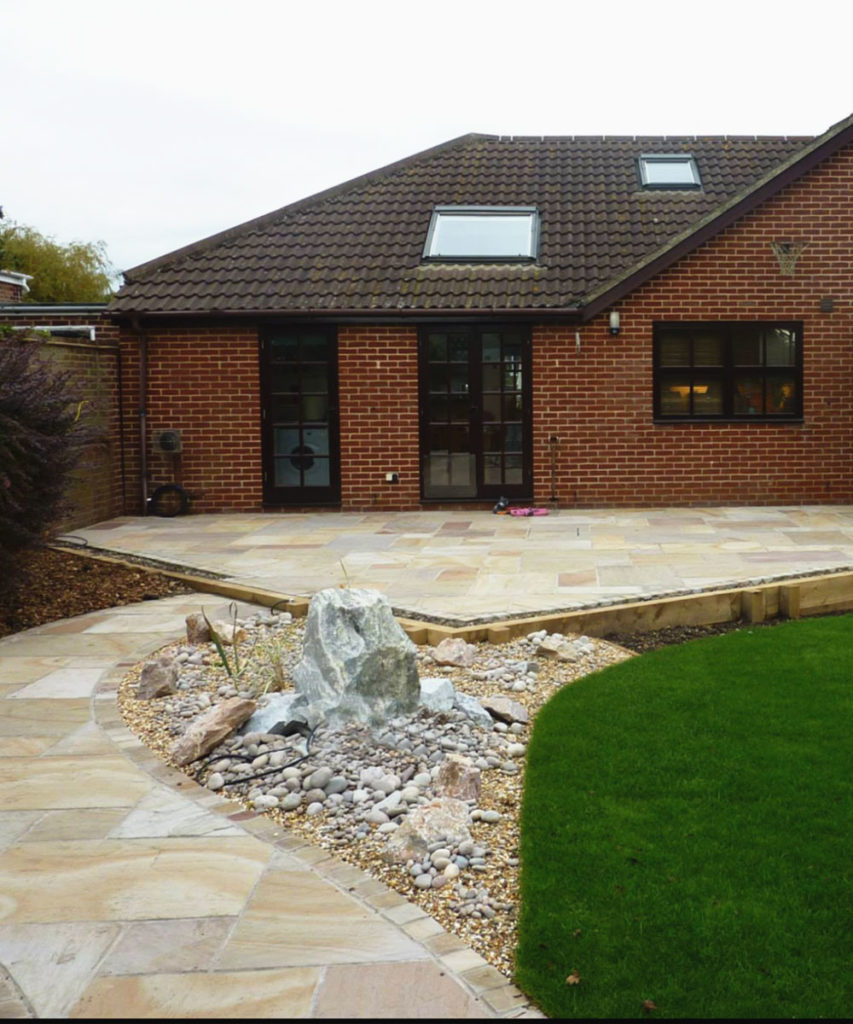 Also called Fossil Mint or Mint Sandstone our Hale Beige Indian Sandstone is the light creamy coloured one. This is definitely the Indian Sandstone of choice if you're looking to maximise light in dark or small spaces or need something light in colour to complement a lighter coloured property. This stone paving option can look fantastic when coupled with light coloured stone or rendered walls – it also looks great with houses built with cream coloured bricks. Although this sandstone is pre-dominantly full of whites, creams and light yellow colours there are also oranges and the occasional darker coloured flagstone within it. You should be aware of this before ordering and try where possible to view the current stock we have in person before buying as the shades of this stone do differ slightly as the quarries go through various seems of rock. If you love most of the flagstones within the colour range but think you may not like the odd one there is a possible solution for you. We've had clients feel this way about certain paving lines and our advice is to buy more than you need with the idea that you'll simply not use the ones you don't like the look of and re-sell those after you finish your build. This of course makes your project more expensive and it will require that you communicate your preferences well to your builder or landscaper but it's probably the only realistic way of controlling colour tones in what is one of the more varied of the Indian Sandstone paving options.
The Grey One | Knightwood Grey Sandstone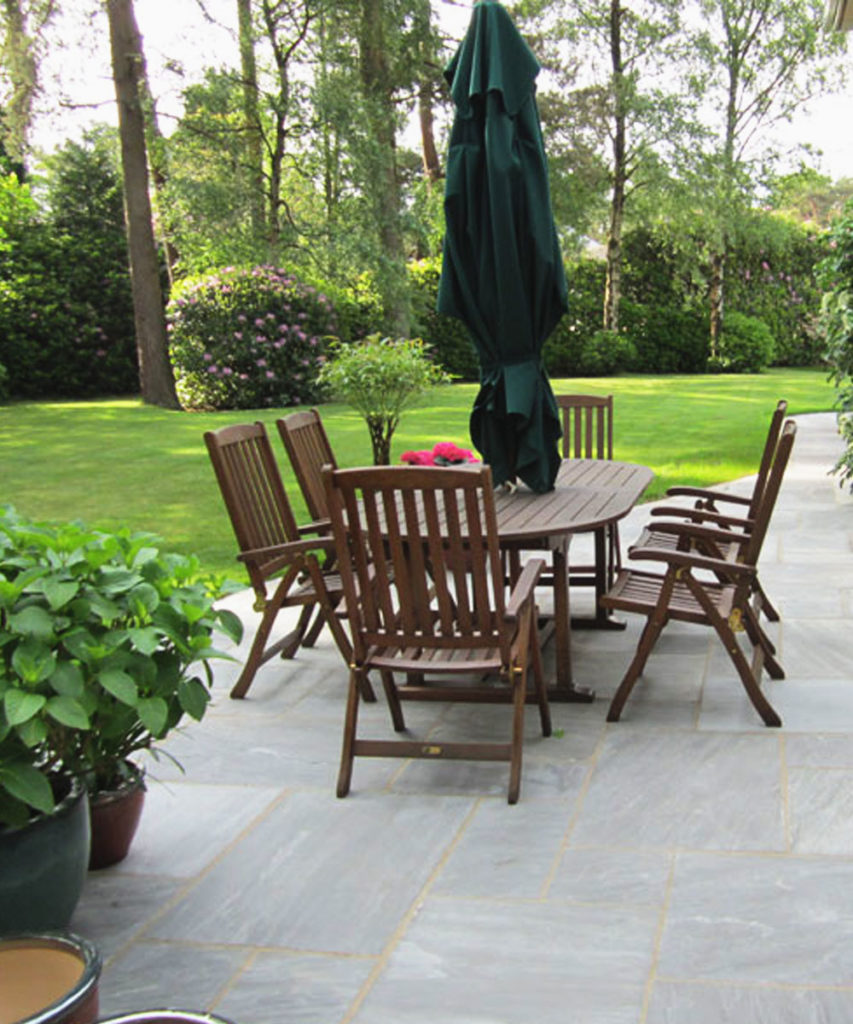 Sometimes known as Kandla Grey Sandstone our Knightwood Grey Sandstone is one of the easier sandstone colours to get your head around – it's the grey one! This Indian Sandstone is one of the least varied in terms of different shades between slabs. The colour palette is best described as a mid-grey with very few dark tones but with occasional pale grey flagstones. This is an extremely popular choice, not least because grey seems to be a very fashionable colour at the moment. It's also popular because it's a simple family unfussy colour tone that can work with the majority of house designs and landscaping schemes. A cool colour it does go particularly well with white coloured walls and design accents. One thing to look out for with grey Indian Sandstone is that it naturally has iron deposits within it and it can be susceptible in fairly isolated cases to having these iron deposits rise up through the paving and appear on its surface over time. These can usually be cleaned off but it can be a process that takes a few weeks or months to completely pass. This shouldn't put you off selecting this stone though – it creates some absolutely beautiful paved spaces!
The Brown, Grey & Sandy One | Linwood Sandstone Paving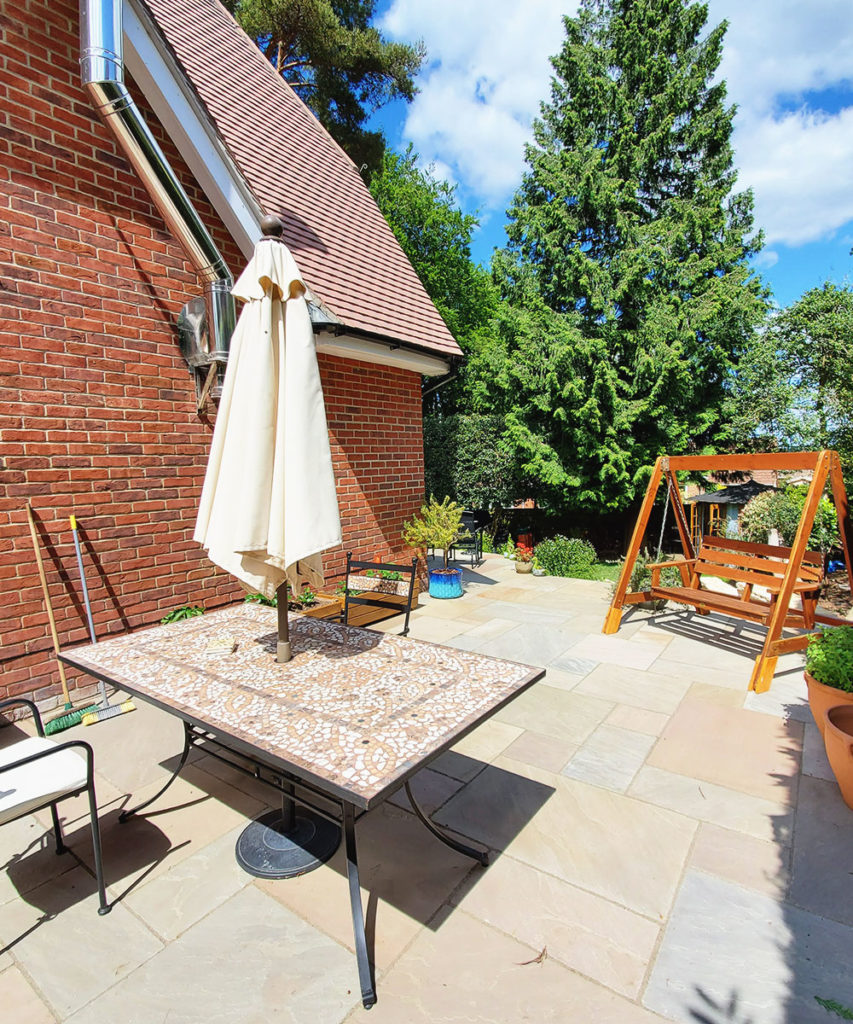 Sometimes called Raj Green or Raj Blend this one can also be referred to as the most 'cottagey' of the sandstones and with good reason. It's the most similar of the sandstones coming out of India to Yorkstone, and Yorkstone has been used in the gardens of stately homes in England for centuries. As Linwood Sandstone paving has similarities with York Flagstones it does provide that cottage or English Heritage feel. In this sandstone blend you'll find a varied array of neutral colours that centre around muted browns and reds. In the mix you'll find sandy colours, faded purples, greys and muted browns. The colour palette is very versatile and can complement almost any space that uses red brickwork or cream rendered walls. A beautiful looking paving option that won't fade in colour much over time and can be cleaned with sandstone safe acidic cleaners without damaging the stone (as with all our sandstones). This means that with regular care this sandstone paving can look fantastic even a decade after it's been laid. It is such a popular option that we almost find ourselves saying "if in doubt, go for Linwood!"