In this blog we talk about the accompanying video where we grabbed a chat to garden designer Joe Savage on the thought process and practicalities of designing this modern, low maintenance garden in Winchester, Hampshire.
We visited the beautiful garden at the end of August, capitalising on a rare sunny day, and asked Joe how he and the clients chose the materials for their project. Working off the lines of the house and cool colour palette, including the brushed grey frame of the house, Joe and the client opted to use our Exbury Grey Porcelain paving for the patio area and steps. To inject some colour and compliment the cool tones of the paving, Our Bolderwood Teal Rust cladding was used on the planters and walls – which also added a nice cohesion between inside and outside as teal features inside the house too. The clients were keen to not only use colours from inside and bring them outside, but also create spaces that felt like extensions of interior rooms.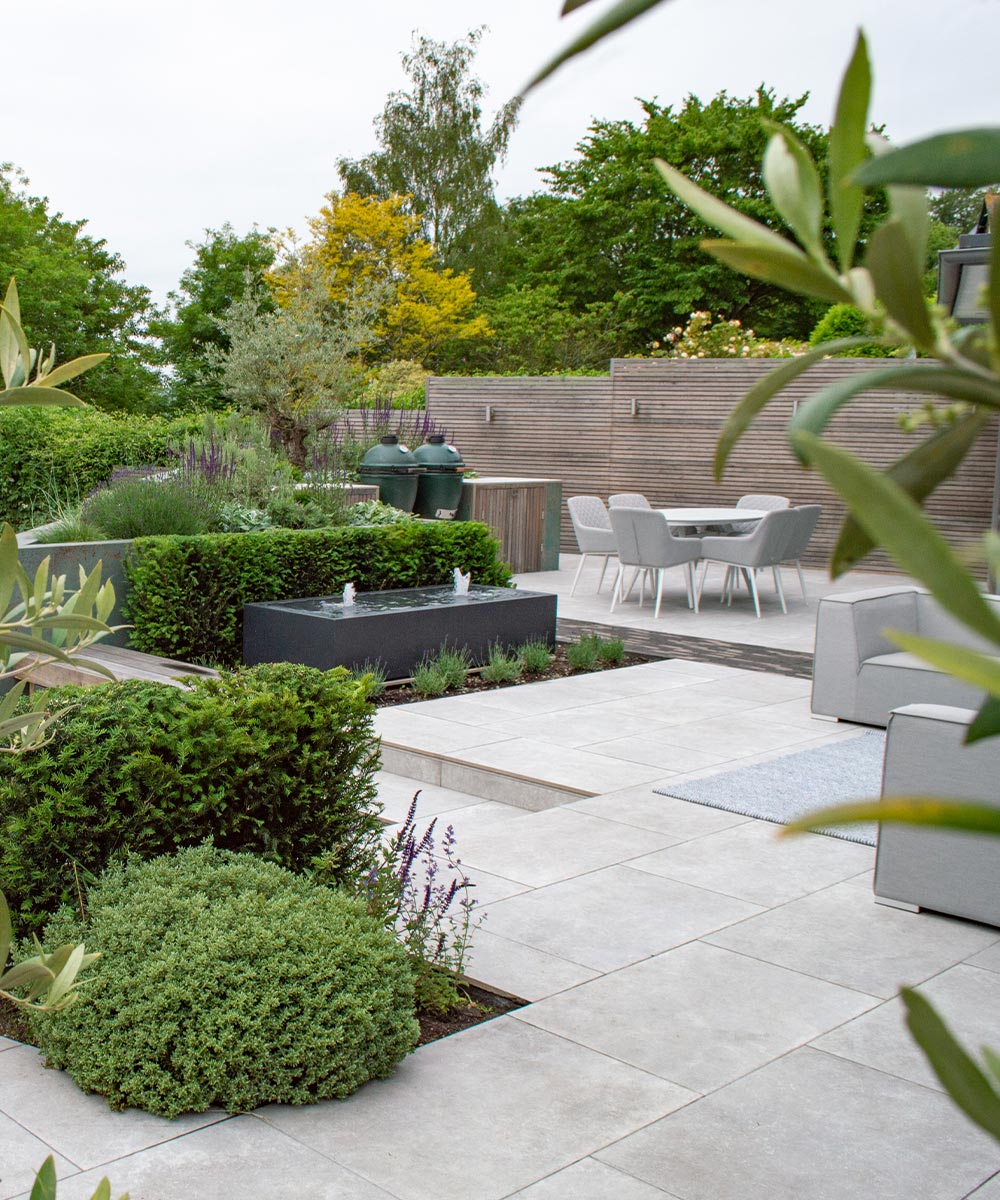 A stunning outside kitchen area, complete with not just one but two Green Egg bbqs, leads off the inside kitchen, and a spacious yet intimate feeling outdoor dining and relaxation area flows out from the indoor living space, creating a seamless indoor/outdoor feel. The client chose Exbury Grey Porcelain, not only due to it being more low maintenance than stone, but also because it perfectly matched their existing porcelain paving inside the house.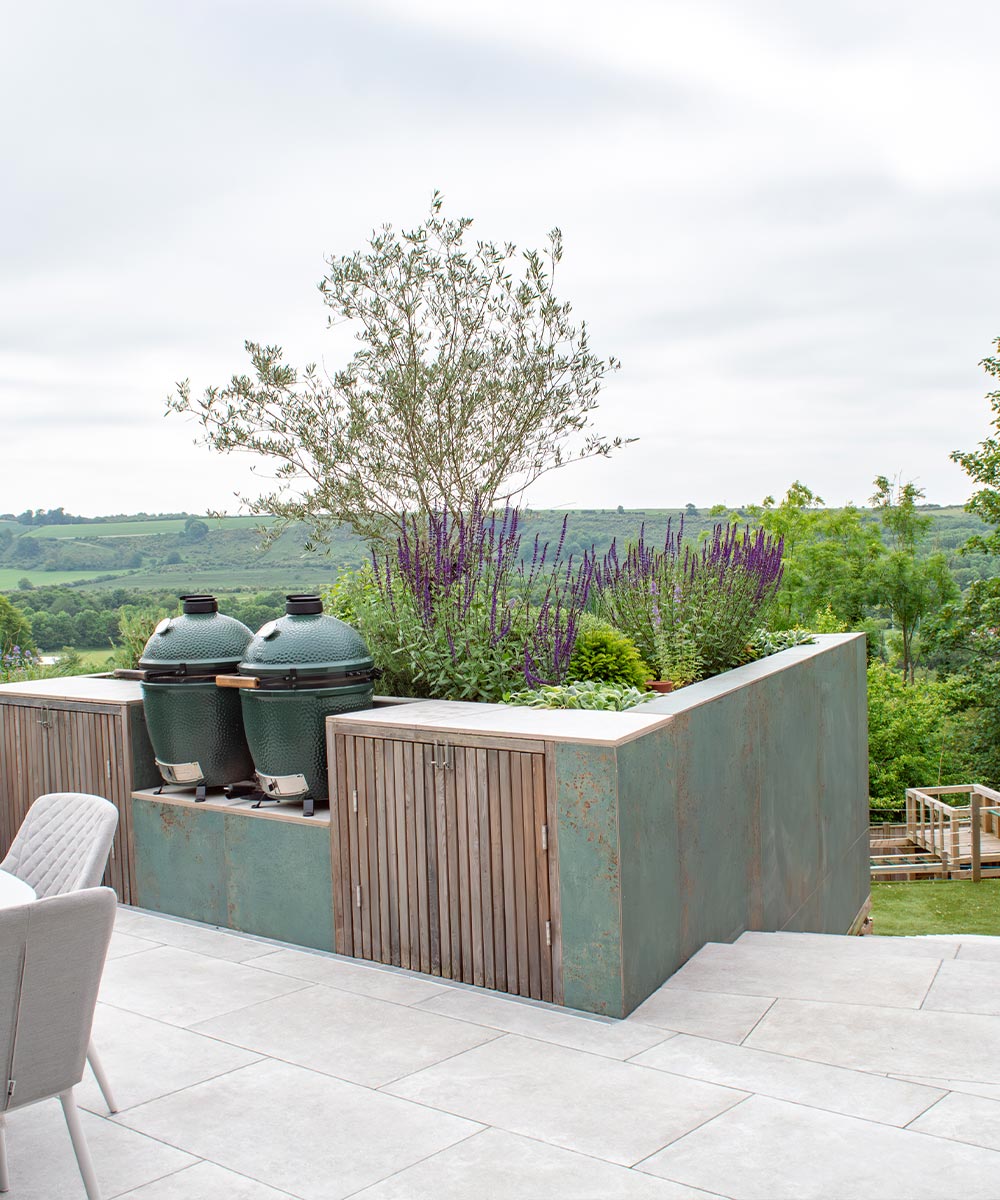 We often get asked about our pavers and how to use them effectively. We think Joe has used them perfectly in this project, utilising them to break up the large expanse of paving and mix up the sizes and textures of the job. Previously, the paving had been laid in one large block with no variation or break in the design. Using the pavers sparingly helps not only to create the feel of separate 'rooms' but also helps draw the eye to the various features in the garden, including the planting and hot tub.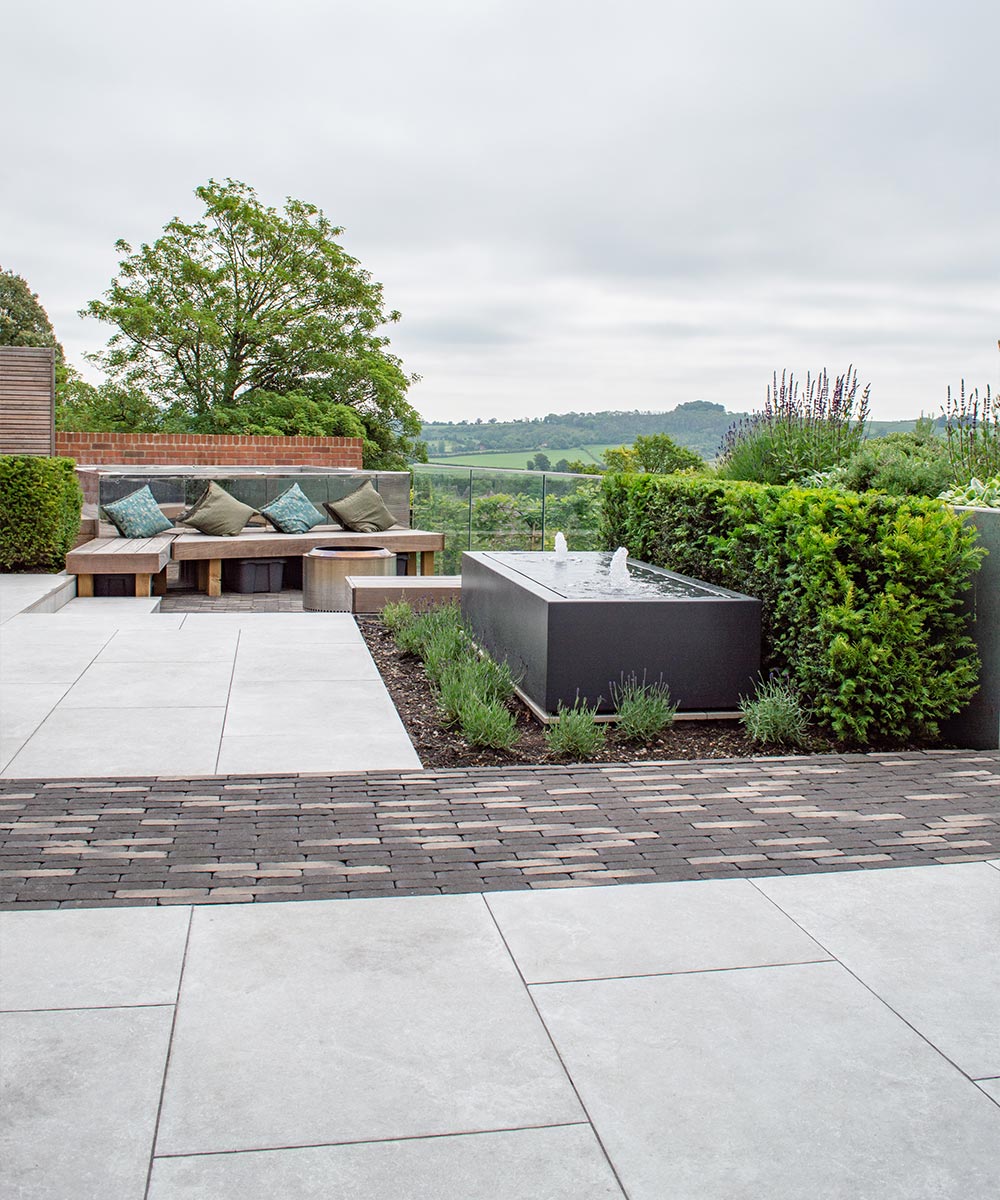 A set of beautiful steps were also built from the same Exbury Grey paving. The client wanted an understated and seamless look, so chose a slightly darker grout than the paving colour, going to our Charcoal Grey Flowpoint smooth grout.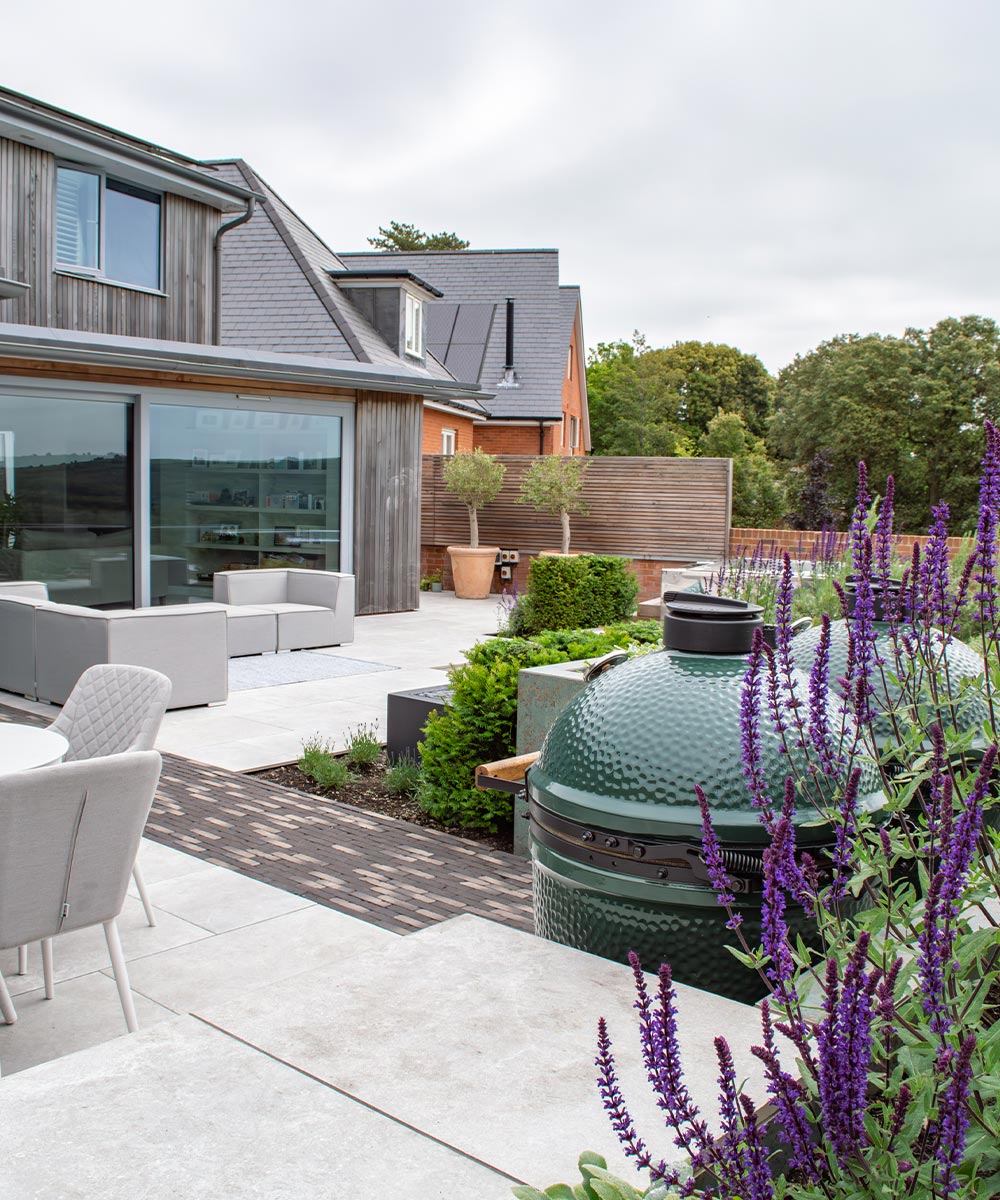 We think you'll agree that this is a stunning transformation and will stay looking classic and modern for years to come. If you'd like to find out more about our products then please get in touch via our website or social media, or pop in to see us at our yard in Southampton.