Dark paving options remain ever-popular, and there's a few good reasons for that – they look fantastic with a variety of garden designs, are easy to care for, and stay in great condition for years to come. In this article, we'll show you how to choose the perfect dark paving option that's ideal for all your needs.
Natural stone or Porcelain?
Both natural stone and porcelain are great options with their own unique benefits. Natural stone options, like our Winsor Black Limestone, look timeless and classic, lending themselves to a variety of different garden designs from contemporary to vintage. They look particularly good in courtyard gardens and anywhere where you'd like to create a period feel. The downside of a natural stone is that they do require a little more care and maintenance over the years.
If natural stone doesn't seem like a good option, then there's a big range of darker porcelain paving options that might fit the bill. Styles like our Setley Black emulate the texture and colour variation of natural stone, without the maintenance. They also lend themselves well to large and small spaces and modern, clean designs.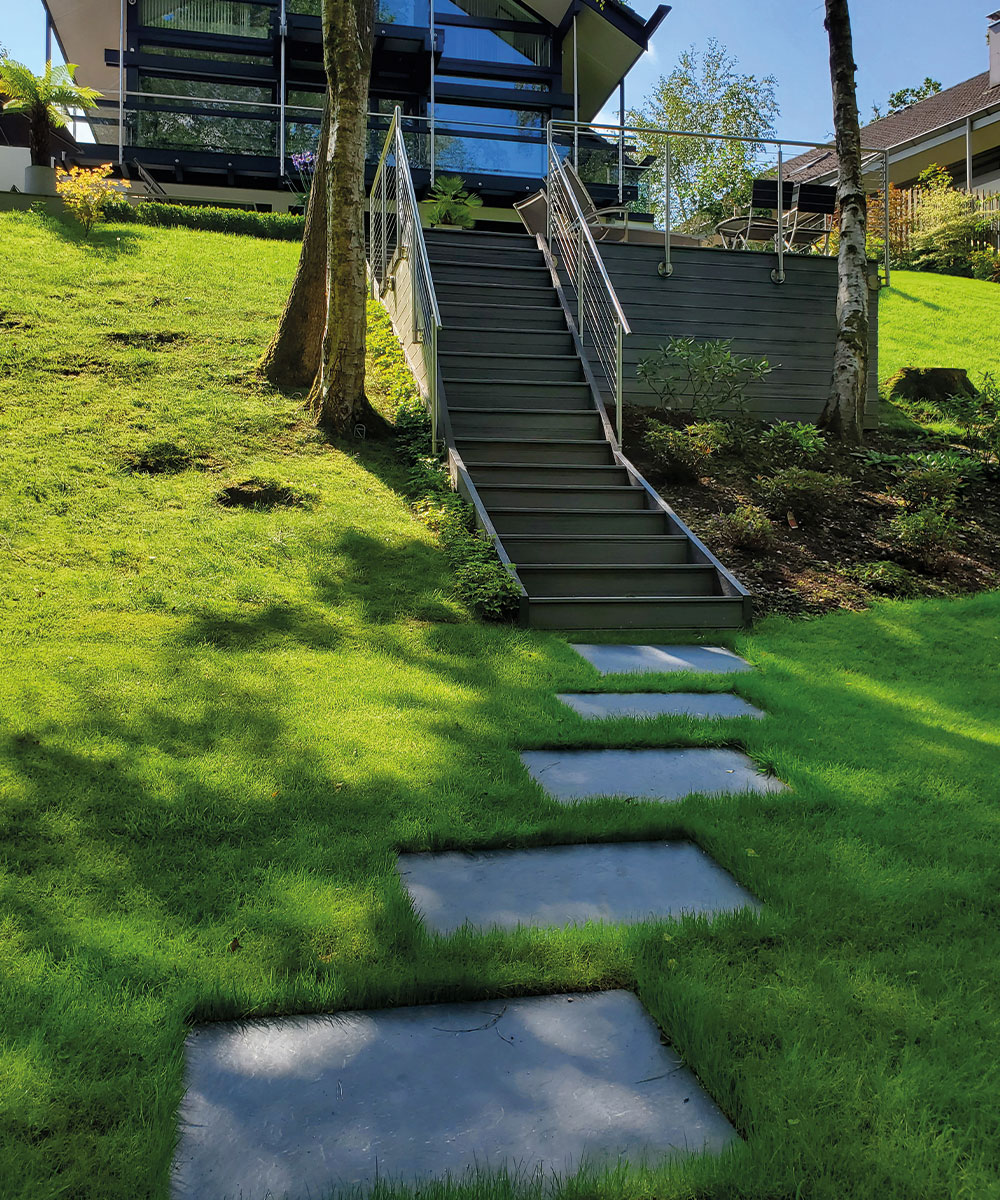 From grey to black
Darker paving comes in a range of different shades and finishes. When choosing your perfect dark paving, consider whether you prefer slabs with a single colour tone, like our aforementioned Setley Black, or paving with colour variation and swathes running through it, such as our Vereley Dark. If you're still not sure what you prefer, then studying your garden design and surrounding area can be useful. What colour is your house brickwork? Is it a single tone or varied? Do you want the paving to be the first thing people notice? If so, then some colour variation can provide the interesting details needed to catch the eye.
Keep it simple
When using darker paving, consider choosing complementary colours when designing the rest of your garden. Dark grey fencing, rendered white walls, and dark wood benches and borders can all add to that classic timeless look, while allowing you to make a statement with furniture, cushions and plants. Paving options like our Ipley Anthracite look great against pops of orange, blue and purple. 
Light
Darker paving can work wonders in a sunny spot due to its ability to absorb the light, adding a bit of balance to your garden, but how to avoid everything becoming too dark? Utilising light and accessories can bring back some much-needed brightness. Festoon lights and solar lamps can help create a beautiful inviting sanctuary to enjoy at night-time – while garden mirrors and reflective garden ornaments can bounce sunlight around your garden in the day. Mirrors in particular help to give an indoors-outdoors feel.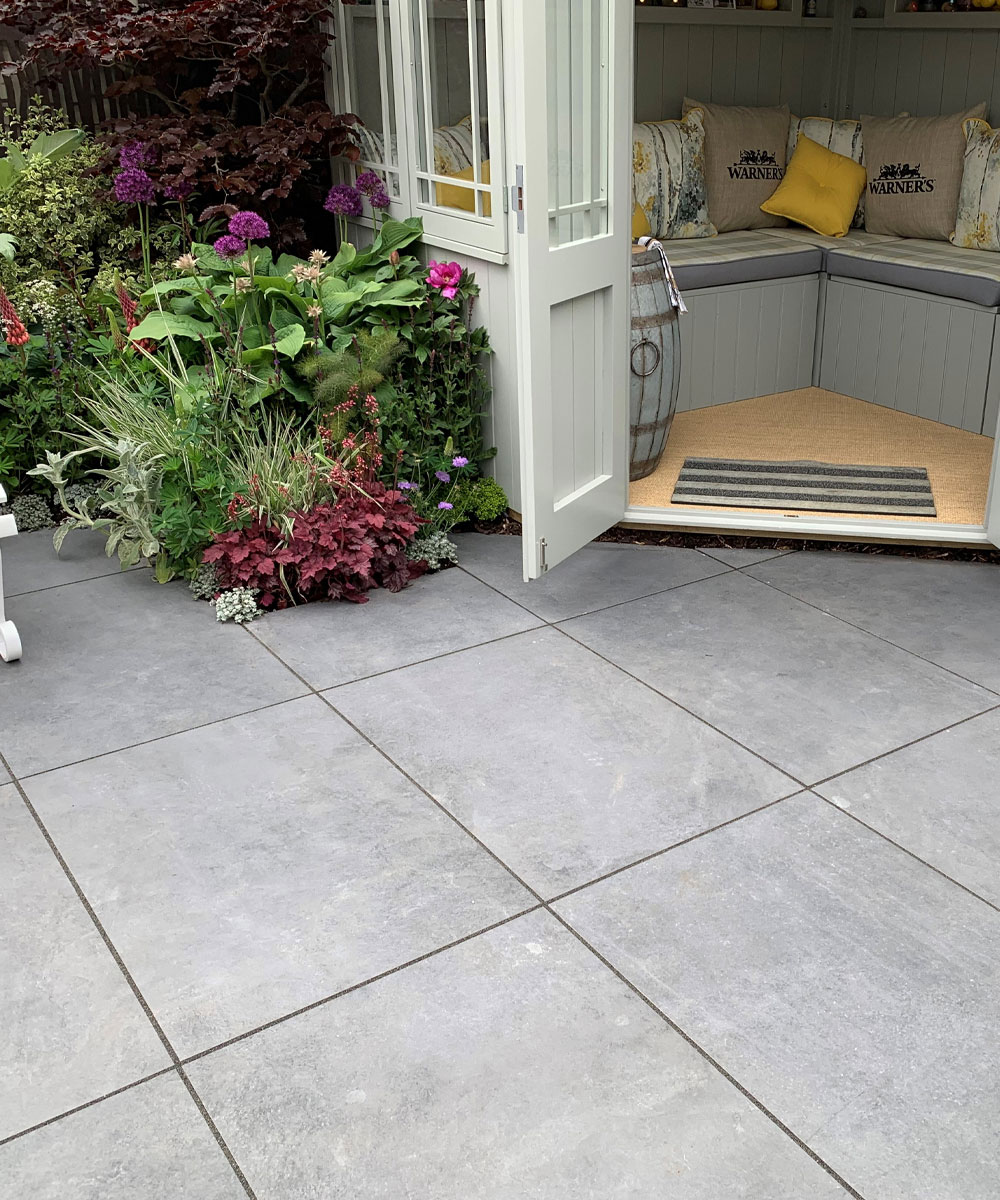 If you're still confused about which darker paving option is best for your project, then please contact us here and we'll be happy to help.